08 Mar 2023

Harding blanks Rhodes

The Harding men's tennis team dropped just one set all day on their way to defeating Rhodes 7-0 on Sunday at the David Elliott Tennis Complex. Harding improves to 6-3 on the season. The win was Harding's six straight victory against Rhodes.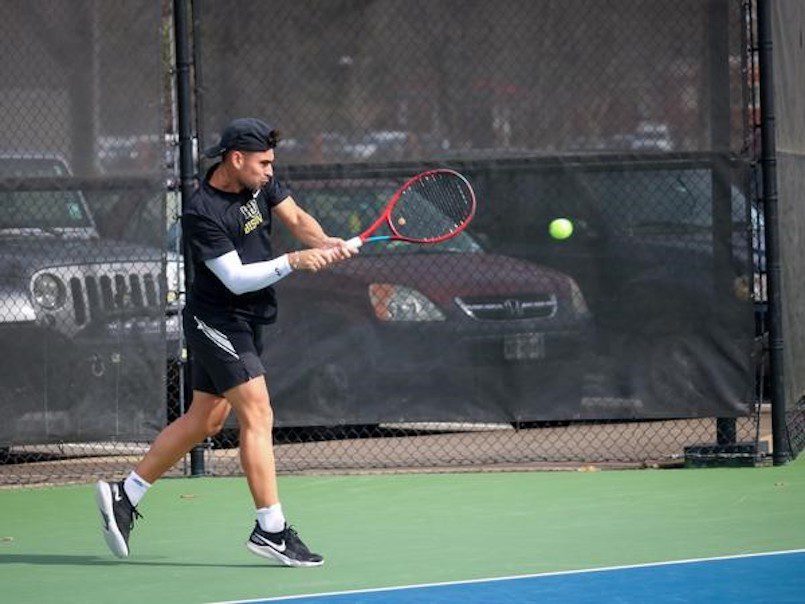 Harding opened the match with a dominating performance in doubles action. Cas de Ruiter and Cian Mikkelsen continued their hot start with their ninth straight victory, winning 6-0 at No. 1. Jaydon van Vreden and Bryce Walker won 6-2 at No. 3. Milosh Petrovic and Andres Urquiola.
Mikkelsen picked up the first singles victory for the Bisons, winning 6-1, 6-0 at No. 5. Urquiola picked up his third straight win, 6-1, 6-1 at No. 6. Petrovic got back in the winning column, picking up a 6-1, 6-2 victory at No. 3. 
De Ruiter picked up his 15th win of the season, winning 6-2, 6-2 at No. 2. Walker won 6-1, 7-5 at No. 4. Dani Ortiz completed the sweep with a 4-6, 7-5, 10-0 win at No. 1 Harding will next travel to St. Louis, Missouri on Saturday (March 10) for a pair of matches against Missouri-St. Louis and McKendree.