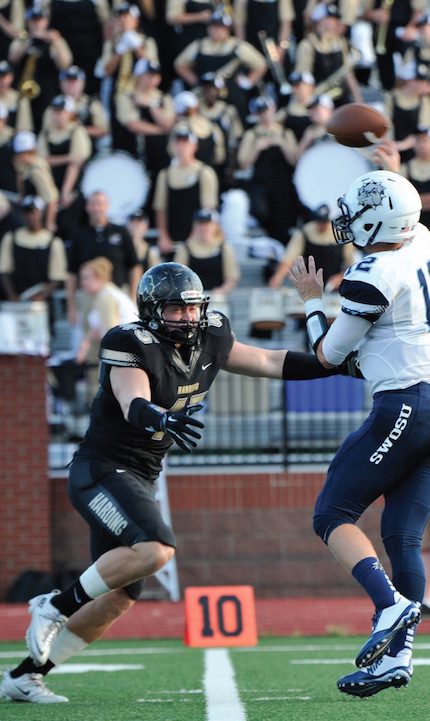 08 Aug 2015

HARDING: Bisons in the mix for GAC title run again

Conference: Great American
Coach: Ronnie Huckeba
'14 Record: 9-2 (9-1)

Harding continued its winning ways in 2014, posting nine wins and returning to the NCAA Division II playoffs.
"It was a thrilling season for Bison fans, reaching the national playoffs for the second time in the last three seasons," said Billy Morgan, radio play-by-play announcer for Harding. "It was filled with great memories and performances from an outstanding group of seniors. The excitement of winning nine games and being ranked in the Top 20 in the final national poll, it was another season to remember fondly in a great time for Bison Football, winning 27 games over the past three seasons."
Junior quarterback and former 501 Football Team honoree Park Parish takes over at quarterback. He'll be joined in the backfield by classmate Matt Tenison at running back. Tenison rushed for 259 yards and five touchdowns last fall. Sophomore receiver Andrew Dather gained some experience last fall, hauling in two touchdowns. Junior Eric Mitchell returns to anchor the offensive line at left tackle.

Three starters return on the defensive line — juniors Trevon Biglow (31 tackles and five sacks), Jensen Jackson and Cordell Zalenski (22 tackles and three sacks). Junior Daylan Skidmore returns at linebacker, and three starters return in the secondary — senior Jonathan Coleman, junior Aric Stock and senior Trendall Stevenson.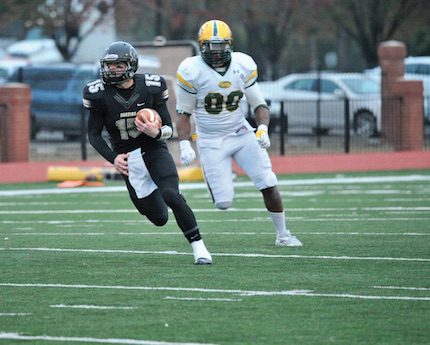 "Harding's defense ranked third nationally against the run in 2014, allowing only 77.7 rushing yards per game," Morgan said. "The front seven for Harding is very deep. The return of defensive tackle Matt Cain from injury will bolster the defensive line. Skidmore has led the team in tackles in each of his first two seasons. Stevenson is one of the top defensive backs in the Great American Conference.

"Harding, Henderson State and Ouachita Baptist have battled for the top spot in the conference in each of the last three seasons. That trio will be the favorites again this season."