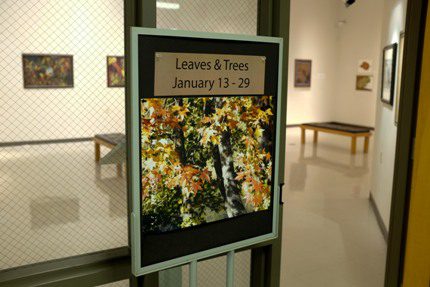 18 Jan 2016

Harding art gallery to host 'Leaves and Trees' exhibit

Posted at 11:10 AMh

in

News

Harding University's department of art and design is hosting an art exhibit in Stevens Art Gallery titled "Leaves and Trees."


The exhibit comprises a collection of drawings, paintings, prints and photographs created by faculty and alumni of the department of art and design.


Faculty with featured pieces in the exhibit are Daniel Adams, department chair; Beverly Austin, assistant professor; Dr. Steven Choate, associate professor; Greg Clayton, associate professor; Dr. Faye Doran, professor; and Dr. John Keller, professor.


According to Keller, the show draws inspiration from National Geographic.


"In 2016, National Geographic is examining the state of U.S. national parks as well as parks around the world," Keller said. "The January issue of National Geographic kicks off this series with an article that deals with the health benefits of being close to nature. Several quotes are scattered around the 'Leaves and Trees' show with regard to the physical, mental and emotion benefits of contact with nature."


The exhibit will be on display until Friday, Jan. 29, in the Stevens Gallery. The gallery is free to the public and is open 8 a.m. to 5 p.m. Monday through Friday. For more information, contact [email protected] or 501.279.4426.