05 Dec

Harding Academy's Morgan comes full circle

by Mark Oliver

Harding Academy forward Davis Morgan will never forget his earliest basketball memories. As the son of a college basketball coach, the senior was practically raised in the gym.

"I've been playing basketball ever since I could pick up the ball," Morgan said. "My dad, Jeff Morgan, is the coach at Harding University, and I always remember him taking me to the gym. I grew up watching many players come through those doors, and I would always shoot on the goal while they were practicing on the other end."

Though many faces came and went through those doors, one face lingered with Morgan through the years, whom the senior grew to model his play after.

"One of my favorite basketball role models is Will Francis," Morgan said. "He was a great player and a great teammate, and I still look up to him today. I want to excel on the floor like he did while becoming a better man off the court, too. I aspire to be like him."

Fast forward to the present, where Morgan has just inked his future to go right back to where it all began.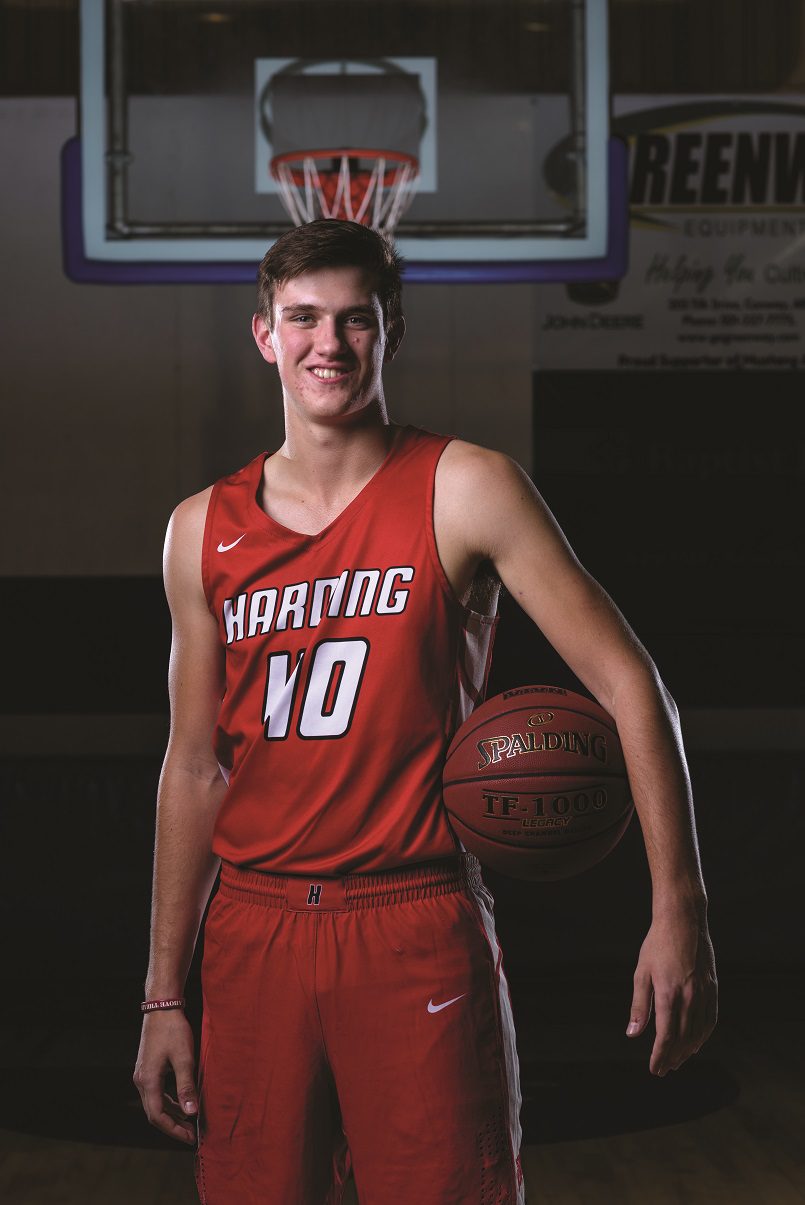 "After high school, I'm going to go play basketball at Harding University," Morgan said. "I signed last Tuesday. It's like a dream come true. I remember growing up as a kid watching those guys come through. I'm honored to be wearing the black and gold and finally getting to play for my dad. I'm really excited for it."
Morgan was selected to this year's 501 Basketball Team — 34 players representing the best the 501 has to offer both on and off the court. The team is sponsored by Conway Ortho and Sports Medicine, Conway Regional Health System and First Security Bank. The senior was nominated by his head coach, Brad Francis.
"Davis has a positive approach to practice and games," Francis wrote in his nomination. "He is not easily rattled, regardless of the situation, which has a calming effect on his teammates, which allows them to perform at a higher level and more confidently. I expect Davis to be one of our leaders in most statistical categories, but more importantly, he will be regarded as a team leader by both the players and the coaches."
Fresh into his final year with Harding Academy, Morgan aims to leave everything he has on the floor one last time.
"As a senior, I just want to leave a great legacy," Morgan said. "After I'm gone, I want people to be able to say that I was always encouraging others. I'd rather be known as a great person than a great player."
Fueled by great team chemistry, Morgan believes the Wildcats (2-1) are equipped to make a deep run this year.
"I think we have a really good chance of making it far this season," Morgan said. "We have a good, solid team. We play well together and are really close as a team. I think that if we play to our potential, we have a good chance to go a long way."
Taking things one game at a time, Morgan and the Wildcats eye this week's White County rivalry game with excitement.
"I'd love to get a win one more time at Riverview," Morgan said. "They always play very hard and always want to beat us. They're always tough and competitive, and it will take good execution to beat them. If we bring the same energy that we have so far this season, then it will be a fun game. I'm looking forward to it."
According to Morgan, the Wildcats are red-hot after their best performance of the year.
"Against Cave City on Tuesday, we played really well and shot the ball well," Morgan said. "Even some of our guys who haven't made many shots in the past stepped up. We looked good defensively on the boards. That game has me excited for what we can be in the future."
Off the court, Morgan plays football and golf for Harding Academy, is a member of Beta Club and is student body class president. In his free time, the senior gives back to the 501 through his youth group at College Church of Christ in Searcy. He was also named to the 501 Football Team in 2018.
"I've lived here my whole life," Morgan said. "I love the people here. I hope that when others look at me, they see Christ reflected through me and the things that I do," Morgan said. "I hope that I encourage them in that way. My goal is to live like Christ."
Morgan hopes his story will inspire others the way he was as a youth athlete.
"Don't take anything for granted," Morgan said. "I look up now and it's already my senior year, and all I can ask myself is where did the time go? Live in the moment and be appreciative of what you have because you never know when it's going to be over."
Harding Academy travels to Riverview at 7 p.m. Friday.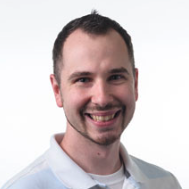 Latest posts by Mark Oliver
(see all)