10 Aug 2022

'Hard-nosed' Johnson leads Eagles

Even in the midst of two consecutive disappointing seasons, there's still no quit in Conway Christian's Cooper Johnson. The senior has dug in deep and is ready to help the Eagles turn it around.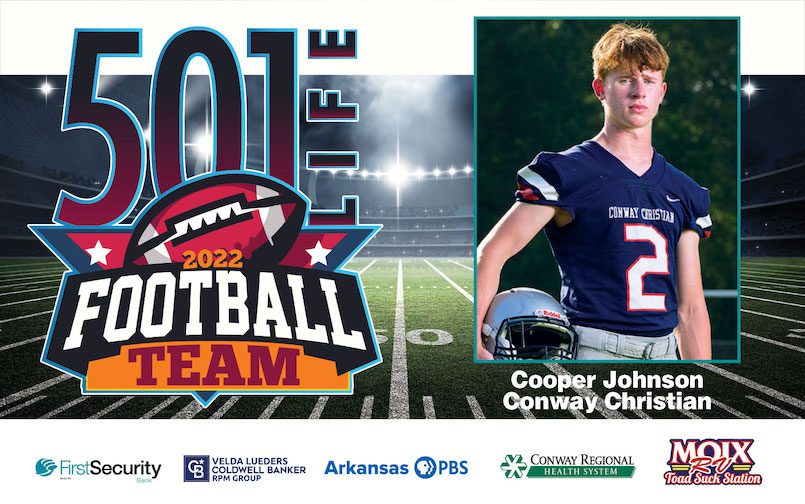 "We are going to win games as a team," Johnson said. "We all get along and are ready to win games together. We've definitely faced adversity with numbers in the past. Playing on a team with less than 20 players takes a lot out of you, and everyone has to be fully invested for success. I want to be known as a leader that worked hard and cared a lot about the game."
Johnson earned All-Conference honors in his junior year and was nominated as the Faulkner County Player of the Year.
"Cooper is a very hard-nosed, gritty player that is willing to do whatever is asked of him to help give his team a chance to compete," said Conway Christian Head Coach Justin Kramer. "He is a team-first guy in every way. Cooper is our best all-around football player. He took on a major role last year and did very well; I anticipate the same and more this year.
"At different times, Cooper played quarterback, running back, wide receiver, linebacker, defensive back and returned kicks on special teams last year. He literally contributed in almost every way possible and did it all with a phenomenal attitude."
Johnson also plays baseball and track for the Eagles. He also participates in drama club at Conway Christian.