17 Aug 2022

Harbour 'exceptional' for Wildcats

Football has been a part of Jack Harbour's life for as long as he can remember.

"I can remember playing catch with my dad in the yard and running plays with my brother," Harbour said. "It was a no-brainer for me to start playing football. My favorite memories are the bonds created through my football family — on the field, practices, bus rides to away games, and in the locker room."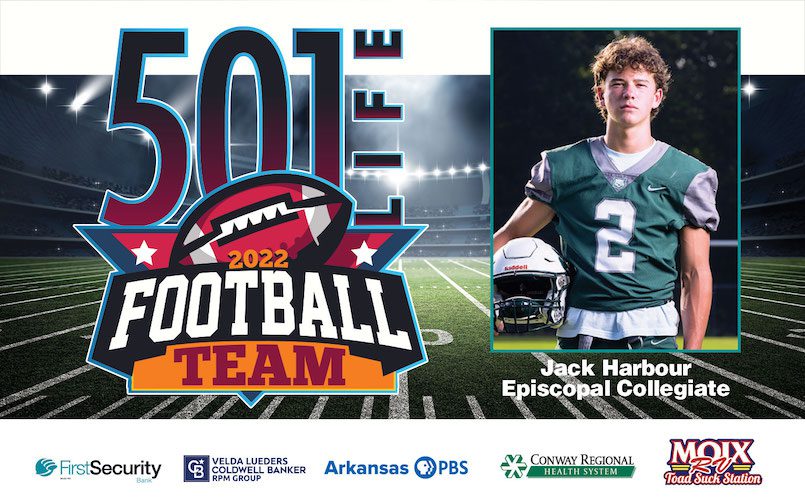 Harbour has earned All-Conference the past two seasons and All-State last year as a wide receiver and defensive back for Episcopal Collegiate High School. This year, Harbour and the Wildcats are aiming high for a playoff berth.
"We believe we can have a great season," Harbour said. "Being at a small, private school, numbers have always been concerning when getting ready and going through the season. Each player has to realize the commitment they have to make and the endurance they have to have throughout the season. Also, attending a college preparatory school can be rigorous. Balancing schoolwork, keeping a high GPA and a strong commitment to football can be challenging."
Harbour is a multi-sport athlete for the Wildcats. He also competes in golf, baseball, and track. He is a member of Fellowship of Christian Athletes, and he volunteers at Champions of Hope – Centers for Youth and Families.
"Jack is a fierce competitor and great teammate," said Episcopal Head Coach Michael Carter. "He shows great sportsmanship. He is an exceptional young man."
Harbour plans to study engineering in college.