31 May 2022

Happy plate: A guide to the biggest, baddest, best breakfasts in the 501

Hey y'all. It's Ben Gruita from that odd Facebook page called "Ben Gruita Has Too Much Time on His Hands." If you don't know by now, I love to eat. I don't, however, love to eat bad food. So in trying to help you navigate to some delish spots, I figured I'd mention a few and warn you about their offerings. 

If you're not into licking the Styrofoam container, then you should stay away from The Breakfast Tray Food Truck in Conway. One of these days, I'm going to save up the money to have their gravy lab tested, and FINALLY I'll know their secret ingredient. Not only are the portions made for Paul Bunyan, but they have the audacity to be nice and smile as they hand you a delicious burrito that's the size of a newborn.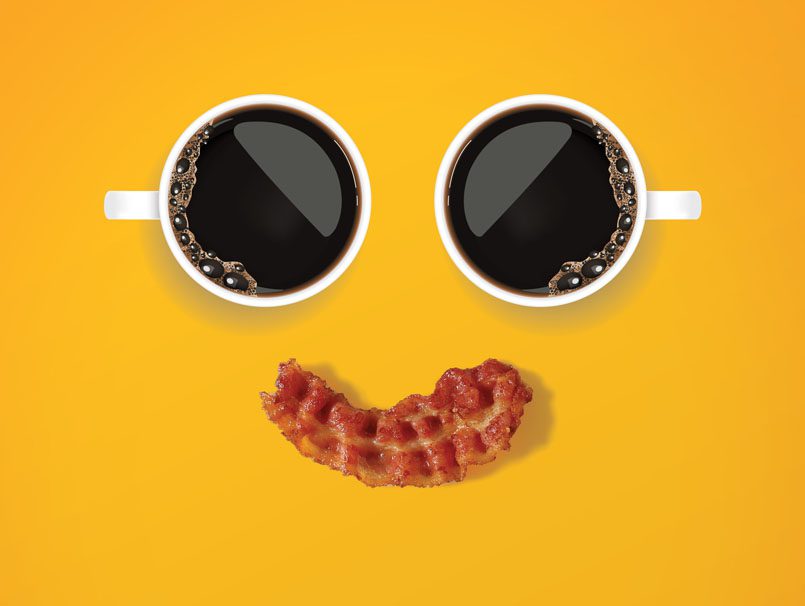 If that place wasn't bad enough and you really want to test the elasticity of those stretchy pants, go order anything off the menu at Bucket List Café in Center Ridge. Sure, it's located where cows outnumber humans 300 to 1, and sure gas is expensive, but it's worth it. They have a 55 gallon pancake that requires a 24-hour advance notice to order, and it is delivered to your table via what I can only assume is the crew from Brandon's Moving and Storage. Their "small" 5 gallon pancake (yeah singular) was enough to feed my family for two weeks.
After trying some of these places, your body and brain will be screaming for caffeine. A great, new place opened up in Morrilton called The Coffee Bean. I'm not sure what kind of coffee they use or what they put in it, but the caffeine will grab your brain and slap it around like it owes you money. Yes, the owners are nice, but who cares about that? The coffee is where it's at.
Ever want to feel like one of the cool kids? Like you're still hip? And no, I'm not talking about that new hip you're considering. Then go over to Mugs Café in Little Rock. Don't be scared by all the different hair colors and all the young folk typing on their fancy electronic machines. Their kitchen serves some impressive food. Oh, and the master brewing person making those cappuccinos is like an artist, but with foam.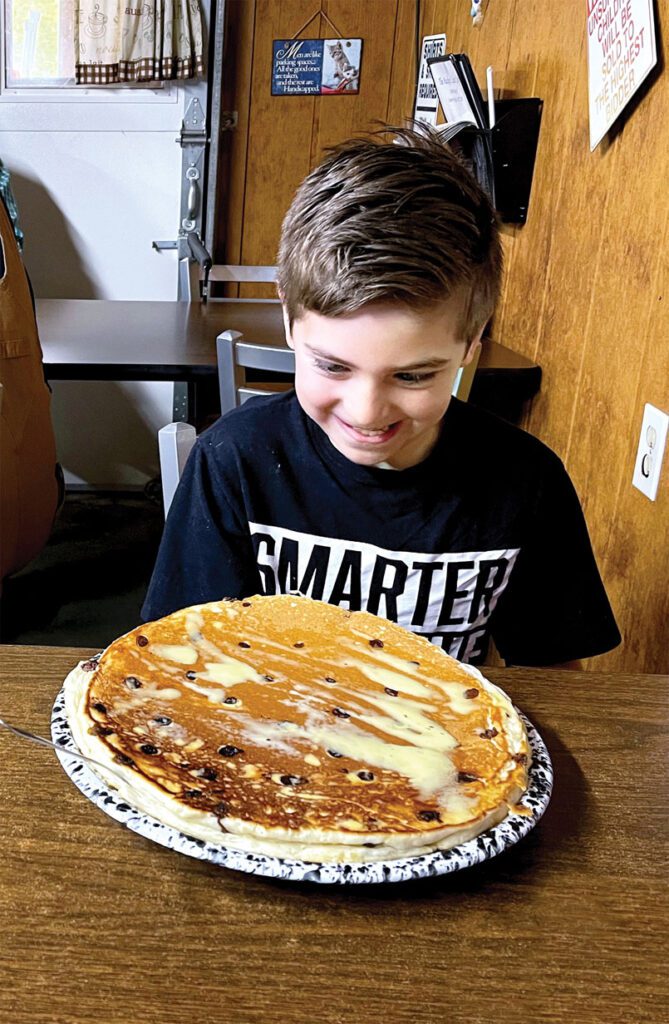 For those days when you want to feel like you've entered an episode of Cheers, and you want to go where everybody knows your name, just step foot through the doors at Stoby's and Bob's. You'll instantly know what I mean. Besides the nice welcome, Stoby's has this breakfast dish called The Mess. Best way to describe it is everything AND the kitchen sink. Get the half portion because the full portion will put you in a food coma. Bob's, in Conway, is not just a restaurant, it's a way of life. The staff knows your order before you do. They can cook up anything you want, and they even have chocolate gravy if you're into that weird kind of stuff.
I probably have another 300 places to mention, but by this time you've probably stopped reading and are already doing 90 down the interstate. I hope you enjoy these places, and I just want to caution you not to go to any of them unless you've checked your stretchy pants and the elastic is still holding strong.
Eat well my friends. 
From the Breakfast Club
501 Staff share their favorite morning meal in Central Arkansas
Jeremy Higginbotham – Publisher
You just can't beat the All American Breakfast crepe at the Streetside Creperie, appropriately named "The Swanson." Classic show. Classic character. Classic breakfast.
Laurie Green – Contributor
Most definitely biscuits and gravy from Wagon Wheel in Greenbrier. Fun fact, before cell phones were a deal, my mom was always there. To this day I still have their number memorized!
Andrea Lively – Copy Editor
The buckwheat pancakes at the Colonial Pancake & Waffle House, with a side of hash browns. (Some people prefer the buckwheat pancakes at The Pancake Shop across Central Avenue; this is a longtime debate in Hot Springs.)
Susan Peterson – Contributor
It's worth following the Croissanterie food truck to get a buttery-rich breakfast! Chocolate is deeee-lish.
Colleen Holt – Contributor
The chocolate gravy and biscuits at the Wagon Wheel in Greenbrier. Perfect amount of chocolate in the gravy, and buttery biscuits. What more could you ask for?
Dwain Hebda – Contributor
The Littlefield's Café Special breakfast (with bacon) has everything you could want. There's also a Big Boy version, and if you can eat that, I'm impressed. Biggest and best pancakes around at great prices. They don't make 'em like Littlefield's anymore.
Matthew Dyson – Photographer
Peppermill Grill has a favorite of mine and it isn't even on the breakfast menu. Flip over to the sides and get their hash browns covered any way you'd like. Add a small side of biscuits and gravy and you're leaving one happy patron!"
Meagan Lowry – Contributor
My favorite breakfast item in the 501 comes from The Patio Cafe here in Conway! Their spicy bennies. Oh my word! They are just so delicious!
Debbie Flowers – Finance Director
You are really missing a treat if you don't have breakfast at Bob's Grill in downtown Conway. It is just like Mom made when you were little. I love it!
Rita Thomas – Contributor
Everything I've had at Rabbit Ridge is great, but I particularly love their chocolate gravy and biscuits. It's the closest I've found to what my mother made when I was a kid. It's like hot chocolate pudding poured over a steaming hot biscuit with a big slab of butter sitting on top. YUM!
Paulette Higginbotham – Brand Ambassador
The sweetest breakfast or anytime treat for me is a hot, original glazed Krispy Kreme with cold milk! Years ago, the sweetest smell was wafting in the air as I walked through a plaza. That was the day I ate my first Krispy Kreme original glazed cloud of goodness.
Stefanie Brazile – Editor
I only get up early for two reasons: for work and Chick-fil-A's breakfast chicken minis.
Brittany Gilbert – Contributor
Cinnamon rolls are my favorite food in the world and I believe myself to be an expert on finding the best. Stoby's has the best I've found.
Morgan Zimmerman – Contributor
Danielle's Biscuits and Gravy on Saturdays at Big Cuppa in downtown Morrilton.