31 Dec 2021

Happy New Year

This is the time to look to the future, but to borrow a phrase from Robert Burns' world-famous poem, allow me a few moments of "Auld Lang Syne."

Let me set the scene: It's 1999, and I grew up hearing Prince's song that said "party like it's 1999" on New Year's Eve. But that year, instead of fun, all we heard was the Y2K disaster that might befall us when the clock struck midnight. The fear was that all computers would malfunction when the year became 2000.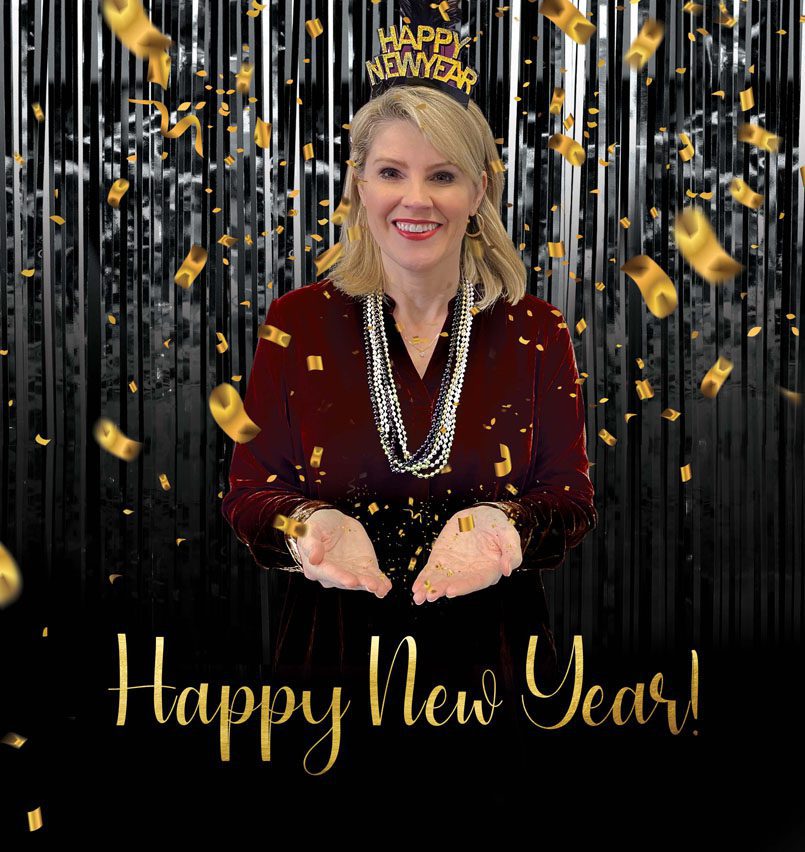 The newscasters reminded us during December that at 12:01 a.m. we might revert to living like it was in the olden days: without electricity, heat, or running water. They called this the great Y2K scare. Some folks stocked up on water, canned goods, beans, and rice for fear the supply chain would come to a screeching halt or stores and banks would close temporarily since everything was automated and computerized.
As you know, there were some minor hiccups, but no catastrophes. And, I rang in a new millennium with millions of others, watching Dick Clark's New Year's Eve Countdown with a 3-month-old in my lap. The only thing we had stocked up on was diapers. It wasn't the party I imagined in my teen years; nevertheless, it was a very happy time.
Now, it's 2022, and I greeted this new year with friends, laughter, and lots of snacks. Sadly, all the goodies I've enjoyed for the past month now have to be dealt with at the gym.
Speaking of the new year, I am pleased to announce this issue is full of positive stories. We are excited to share with you our January 2022 Game Changers edition. Our cover features five inspirational individuals. They are worker bees who care about others and who are paving the way for future game changers.
We also devote a section to the Sissy's Log Cabin Women in Business Awards. The Conway Chamber recently honored seven women who have excelled in various industries. Excellence requires consistency and a determination to keep going when many would give up. Congratulations, ladies!
Let's ring in the new year celebrating Greater Central Arkansas! 
Stefanie Brazile