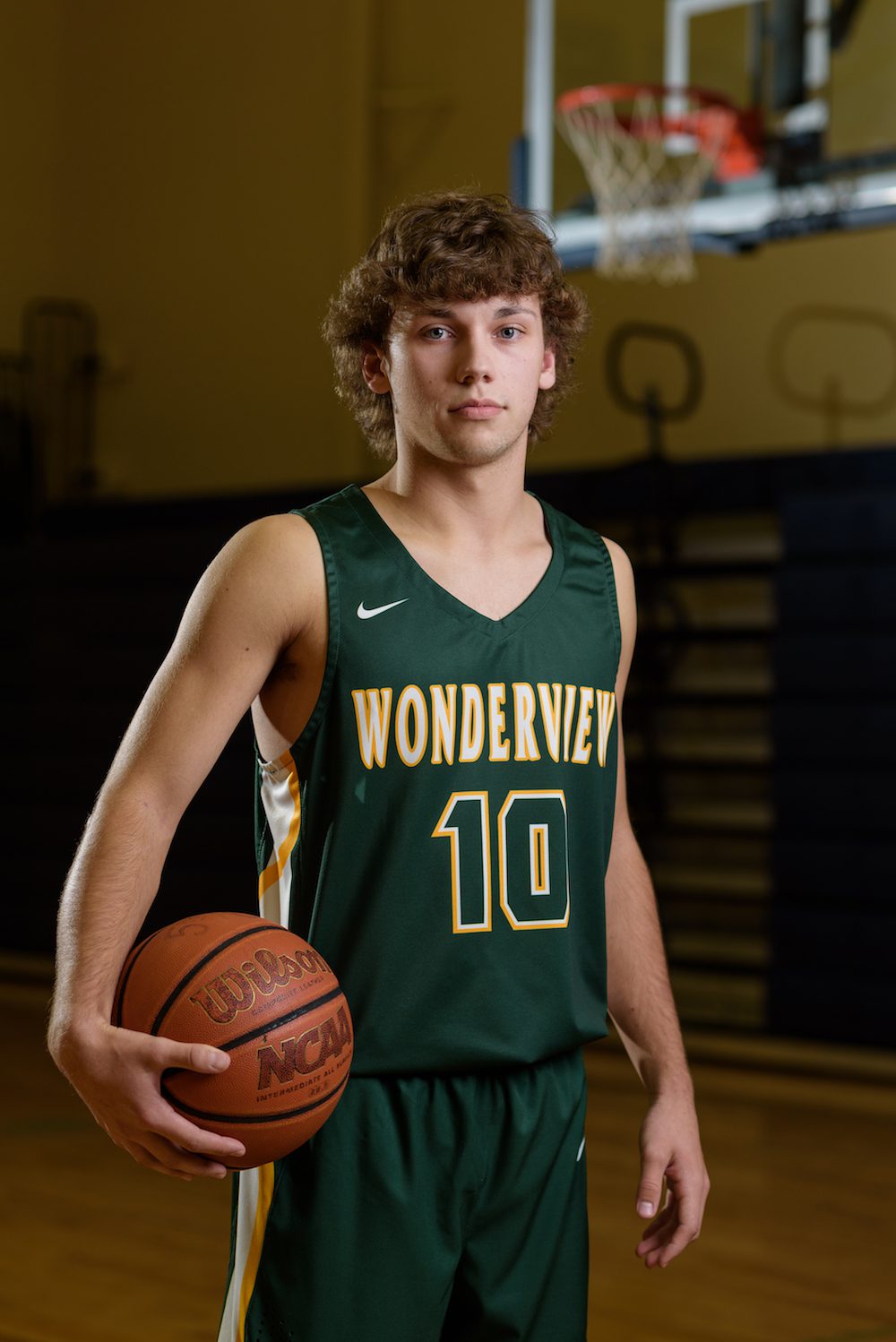 14 Feb 2018

Haney, Daredevils advance to regionals

by Mark Oliver


After two years of quick exits in the district tournament, Wonderview is heading back to the Class 1A Regional tournament. With a little bit of luck and a lot of heart, the Daredevils are showing the 501 that you can never count out an underdog.


"We're definitely rolling on the right tracks right now," senior guard Zane Haney said. "Entering the district tournament as the seventh seed, we had a lot to prove. Beating Nemo Vista and Marvell — the two teams that ended our season the past two years — to secure a spot in the regional tournament has defined our season. We're playing at our best at the most important time of the year, and we're trying to keep the train rolling one game at a time."

Haney was selected to this year's 501 Basketball Team — 37 players representing the best the 501 has to offer both on and off the court. The team is sponsored by Conway Ortho and Sports Medicine, Conway Regional Health System and First Security Bank. The senior was nominated by his head coach, Jerod Squires.

"Zane is a very tough competitor and is always giving his best effort on both ends of the court," Squires wrote in his nomination. "He's a great teammate and is always willing to do whatever is necessary to give our team a chance to win. He gives all he has each and every day and makes those around him better."


With the regional tournament looming ahead, Haney and the Daredevils eye the tournament as a fresh slate for the team.


"As a team, we know that we must take each game one at a time," Haney said. "We're good at pressuring our opponents and forcing turnovers. Our goal right now is to wear teams out and to win the small battles like loose balls, rebounding and free throws. God has blessed us with the ability to play basketball and to be with one another. We're living in the moment and fighting our battles together to get as far as we can."


Eight years ago, Haney watched his school reach the pinnacle of high school basketball — a feat that he hopes to achieve with his team in his final season.


"I'll never forget watching Coach Squires and our senior boys winning the state championship back in 2010," Haney said. "Seeing them in that moment is when I found my passion for basketball. I remember seeing them practice hard and push one another; it was inspiring to me, and it's something I try to do as a senior leader today."


Off the court, Haney is a member of FFA, FBLA, FCA, FCCLA and Beta Club at Wonderview High School and plays baseball for the Daredevils. In his free time, the senior enjoys spending time with family and loves golfing, hunting, fishing, playing sports and giving back to the youth in his community.


"This year, I helped coach a fifth-grade pee-wee basketball team with some of my teammates," Haney said. "When I was younger, I remember seeing other high school players coaching the pee-wee teams and I thought it was cool. We've really enjoyed the practices, games and experiences that we've had with the kids, and we have grown closer to them throughout the season."


"Zane is great about looking for opportunities to help those around him," Squires wrote. "He's a servant-leader that always strives to give back to others."


After high school, Haney plans to attend college and major in nursing.


"My grandpa was a pharmacist, and my sister is about to graduate nursing school," Haney said. "Many people who I am close to are in the medical field, and I'm looking forward to helping others, too."


Wonderview plays in the Class 1A Regional tournament in West Side Greers Ferry at 5:30 p.m. Wednesday.