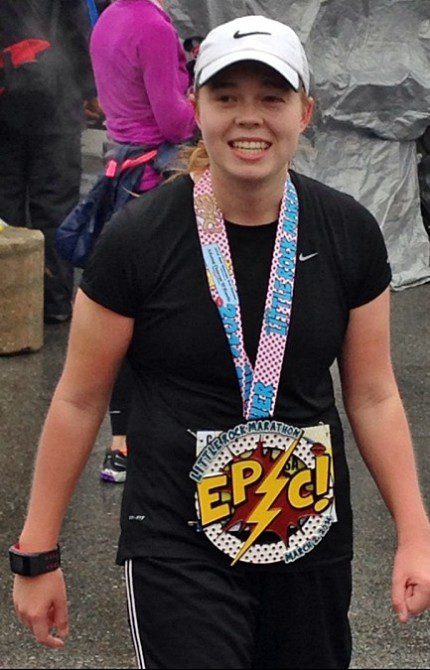 12 Mar 2014

Hambuchen competes in LR Mararthon

St. Joseph High School's Melissa Hambuchen won second place in the 15 to 19-year-old age group at the 12th Annual Little Rock Marathon held March 2.

She completed the 26.2 mile course in 3 hours and 57 minutes.


Melissa finished in the top 11 percent of all female marathon runners in the race. This was her first time to run the full marathon, having competed twice previously in the half-marathon.


Melissa is a daughter of Charlie and Jill Hambuchen of Conway.