22 Dec 2020

Habitat work completed at lakes in the region

Courtesy of the Arkansas Wildlife Fishing Report


Biannually, the Arkansas Game and Fish Commission (AGFC) Fisheries Staff attempts large-scale habitat work at major Arkansas lakes. Anglers at Greers Ferry Lake should see an immediate benefit in coming months from a large-scale habitat project conducted Nov. 30 through Dec. 4 that involved 23 biologists and technicians of the AGFC Fisheries Division.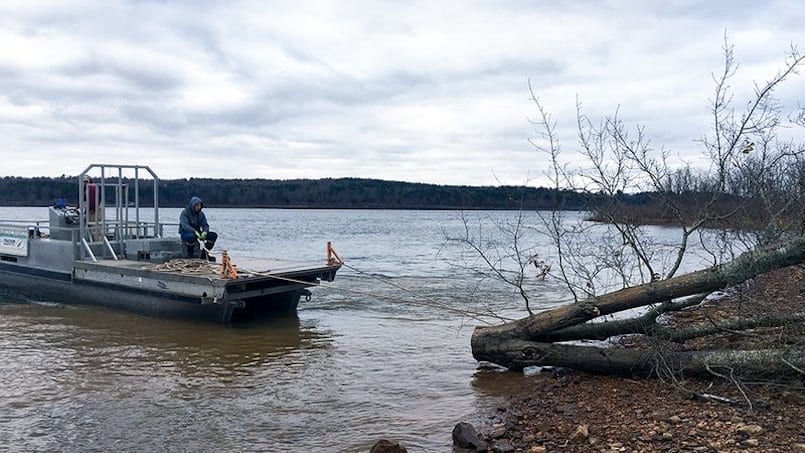 During that week, more than 20 staffers convened at Heber Springs Marina off Arkansas Highway 110, west of Downtown, and on the lower end of Greers Ferry Lake. They harvested more than 340 trees and put them into 60 chosen habitat sites. Greers Ferry Lake is 32,000-acres. Tom Bly, an AGFC Fisheries district supervisor out of Mayflower, led the project which involved three teams of workers, three barges, three regular boats and assistance from the Army Corps of Engineers.

Coordinates for the new sites will be added to the AGFC Interactive Map and in the Downloadable Fish Attractor Files by early 2021, Bly said.

Together, they loaded tons of concrete on the barges to sink the harvested sweet gum trees.
The Corps laid out areas where the AGFC could harvest trees, including from Goat and Scout islands.