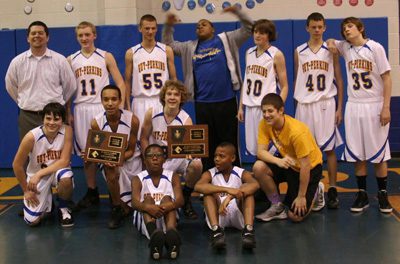 22 Feb 2012

Guy-Perkins junior high teams win titles

by Mark Oliver


At the beginning of the season, they thought they were only good enough to compete with the other teams in the conference. Today, they're both conference champions and district champions.

The Guy-Perkins Junior High Thunderbirds (23-8, 5-1A) took the conference by storm this season, tying for the conference title with Mount Vernon-Enola and defeating KIPP Delta, 54-48, to win the district tournament.

"We played really well," said Thunderbirds coach Damon Teas. "You always want to peak at the right time, and the kids stepped up and knocked down the shots. KIPP was a lot bigger than us, but we played hard and stuck to our game plan. When we got behind, we never gave up. We have a big group of freshmen, and it was good for them to have some success."

Going into the fourth quarter of the championship game, tied at 34, Teas says the team sprung to life under pressure.


"We stayed ahead of their offense," he said. "We ran the floor and switched defenses often. They were big, but we were fast. Speed kills – you can't coach it – and we tried to catch them in defensive transitions and get down the floor and shoot before they could get set up."


What's even more impressive with the district championship is that Guy-Perkins was merely 9-15 last season.


"We had a big turnaround," Teas said. "The kids on this team believe in what we do. We talk a lot about family – it's on our shirts, it's in our locker rooms, it's what we do at Guy-Perkins. We teach them to put the team before themselves. We try to eliminate individualism and let them play together for the same goals."


With only 13 boys on the squad, Teas attributes a lot of his team's success to sticking to the basics and both personal growth and growth as a team. "This is only my second year with the team, but by having them in the program for another year, we've been able to teach them a lot," he said. "They have learned how to play, not just how to run a play. They cut to the basket without having to be told. They find the open guy, they make good passes and they rebound. Our best offense was our defense all year long."

Now that the season is over, Teas and the Thunderbirds look to enjoy their recent success and build on it for next season.

"Any time you can end on a win, it's great," Teas said. "Not many teams get to do that. The kids are really excited, and it's good to see their hard work pay off. It's hard for kids to change sometimes, but they're buying in to what we started last year. It's always hard to repeat, but that's our goal for next season."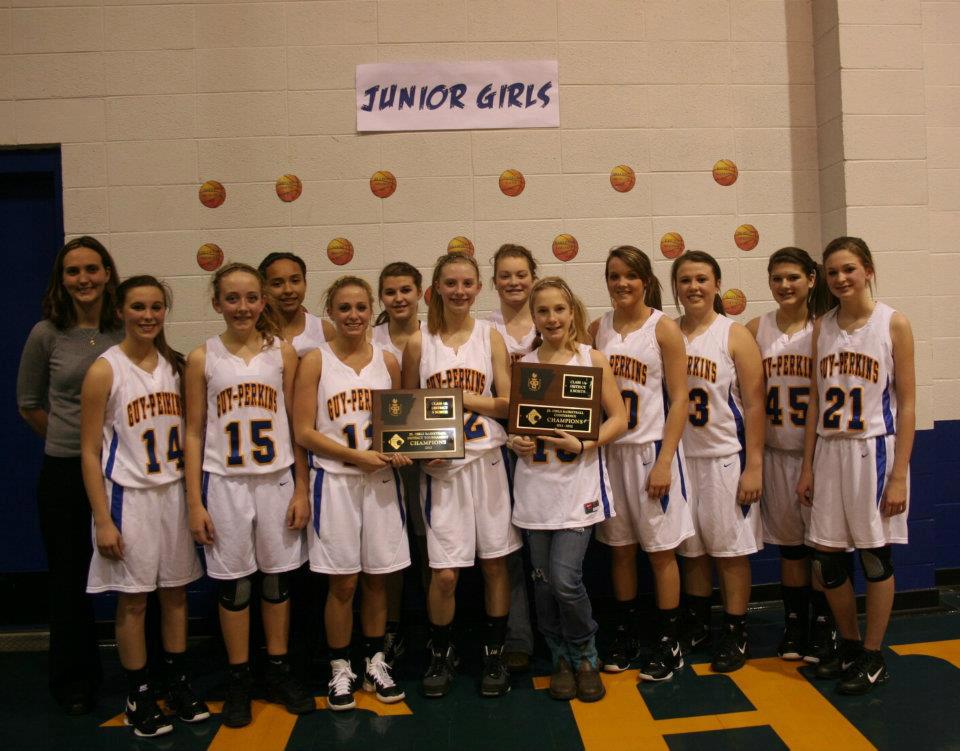 The Guy-Perkins Junior High Lady Thunderbirds also took home conference and district championships.