01 Jan 2020

Growth 'key' for Reynolds, Daredevils

With just one season remaining in his high school career, Wonderview's Jacob Reynolds is laser-focused on giving his team everything he has this season. 

Coming off a breakout season last year, the senior guard is taking the lessons he's learned throughout his basketball career and turning them into on-the-court success for his team. 

"Jacob started every game last season and was an all-conference player," Wonderview head coach Jerod Squires wrote. "He led the team in steals and assists, was second in total rebounds and the fourth-leading scorer. Jacob also does so many other things for the team that don't show up in the box score."

Reynolds was selected to this year's 501 Basketball Team — 41 players representing the best the 501 has to offer both on and off the court. The team is sponsored by Conway Regional Health System, First Security Bank and Conway Orthopaedics and Sports Medicine Center. The senior was nominated by Squires.

"Jacob is a tough, hard-nosed competitor," Squires wrote. "He's a great teammate and leader. He can play all five positions on the court, so that makes him very versatile."
After falling short in the first round of the district tournament last season, Reynolds has taken the reins on his team's improvement this season. As one of six senior leaders for the Daredevils, Wonderview plans to show the 501 that they're capable of much more than before.
"Jacob makes those around him better and challenges others to be a their best," Squires wrote. "Jacob is a winner and will do everything in his power to make sure his team has an opportunity to succeed.
"This season, I expect for him to pick up and even surpass where he left off last year as an all-conference player. His toughness, leadership and drive will be critical for our success this season."
With their sights set on returning to the postseason, Reynolds and the Daredevils are treating every game like a playoff game, regardless of the opponent.
Currently sitting in third place in the Class 5-1A conference, the Daredevils enter 2020 on a four-game winning streak and look ahead to next week, where they'll attempt to complete the regular-season sweep over Guy-Perkins.
Off the court, Reynolds sets a positive example for his teammates and classmates and works to grow the future of Wonderview basketball. 
"Jacob strives to be the best in the classroom, just as he does on the court," Squires wrote. "He takes his academics very seriously and leads by example in the classroom and hallways. For the past two years, Jacob has also volunteered as a pee-wee basketball coach. He looks for opportunities to help his classmates and teachers any way that he can."
Wonderview (11-6, 6-2 Class 5-1A) plays at Guy-Perkins at 7 p.m. Tuesday, Jan. 7.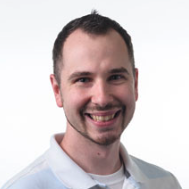 Latest posts by Mark Oliver
(see all)