31 Jul

Group mounts full-court press to return historic gymnasium to former glory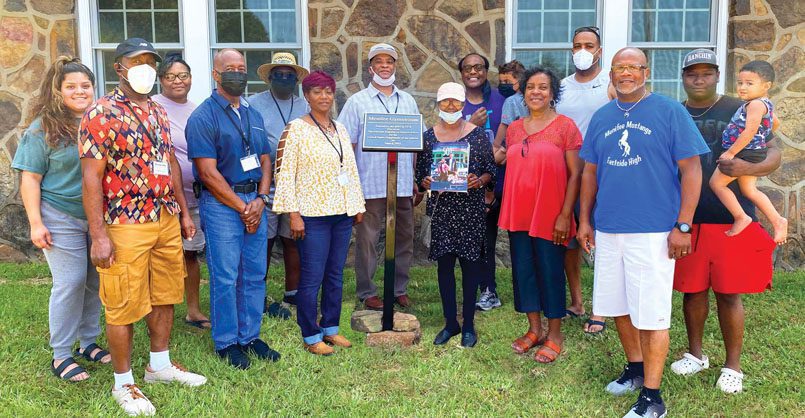 The Menifee Gymnasium was first constructed in 1938 through assistance from the Works Progress Administration (WPA), a Depression-era federal relief agency. The fieldstone-clad, single-story building was one of the first three indoor gyms for African-American schools in Arkansas. Before the gym was even fully completed, it served as the home for the 1939 Menifee basketball teams to practice. The Menifee Travelerettes girls team went on to become state champions that year, playing the championship game on a wood floor for the very first time.
The gymnasium also served as a community center, hosting drama performances, agricultural shows, proms and assemblies. When Menifee was devastated by a tornado in 1960, the gym was one of the only buildings on campus to survive. In 1979, the Menifee School District was consolidated with other districts into the South Conway County School District, and within years the gymnasium fell into disrepair. Then, in the early 2000s, the Menifee Community Development Center (MCDC) stepped in.
"Our community partners did the work necessary to receive grant funds to repair a leaking roof," said MCDC Chair Terry Coleman. "We also were able to get the building placed on the National Register of Historic Places on June 6, 2002."
The group believes they are closer than ever to restoring the gym and know that accomplishing this goal will make a true difference to this Central Arkansas community. "This renovation is very important in order to restore the power and confidence of people working together," Coleman said.
The group is asking for both monetary and in-kind donations to complete the project. For more information or to help, contact the MCDC at 501.339.7543 or email [email protected]