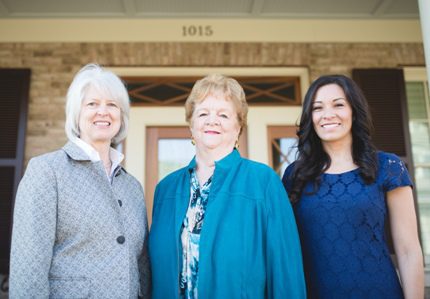 24 Mar 2014

Ground-breaking set for designer house

Posted at 12:38 PMh

in

News

Ground-breaking festivities are planned 10 a.m. Wednesday, April 2, for this year's Conway Symphony Orchestra (CSO) Guild Designer House at The Village at Hendrix.

Julie Adkisson and Lindsay Wygal-Henderson are co-chairing this year's designer house, which will feature a new home constructed by Luke Porter, Inc. Dr. Mary Mosley serves as the president of the symphony guild.


"We are thrilled to be collaborating with community partners to bring you Designer House in support of our acclaimed Conway Symphony Orchestra later this fall," said Lindsay.


"It will be exciting to watch top design professionals display their unique expressions of creativity in the world class Hendrix Village setting, and we can't wait to share their talents through tours of the home and an array of accompanying classes and events," added Julie. "This will truly be a 'don't want to miss' opportunity for everyone!"


The home – located at 1120 Reynolds Ave. -–will be open for tours Friday, Oct. 17, through Saturday, Oct. 25. Several special events, planned in conjunction with the designer house, will be announced at the groundbreaking.


Proceeds from the designer house will help fund the musical, educational and outreach programs of the Conway Symphony Orchestra.


The Village and 501 LIFE are Presenting Sponsors for the fundraiser, which is an event of the Conway Symphony Orchestra Guild.


For more information, email [email protected].