02 Sep 2021

Greenbrier welcomes home Silver Medalist Kayle Browning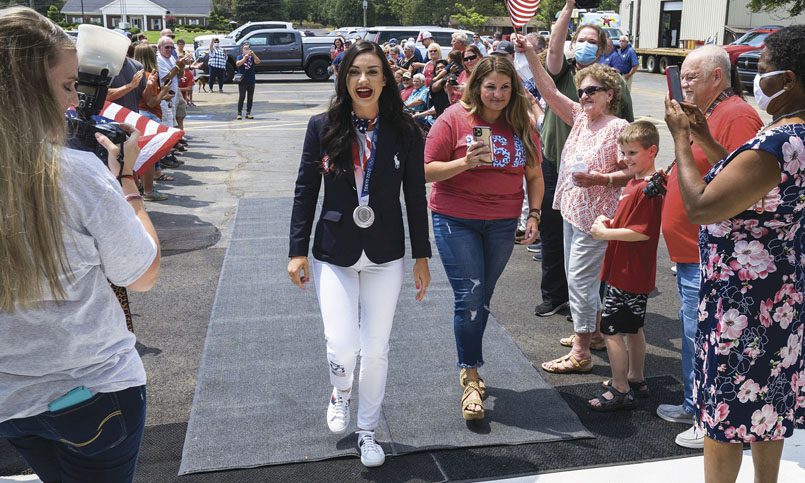 On August 4, community members throughout the 501 gathered at Herschel Hall in Greenbrier to celebrate Kayle Browning as she returned from the Olympic Games. The Wooster native was honored for her silver medal performance in trap shooting.
"There is a deep sense of pride when it comes to the people in our community," said Ashton Pruett, Greenbrier chamber president. "We are proud people, and proud of our people. Kayle is an excellent representation of not only Greenbrier and the surrounding areas, but Arkansas, and the nation. The community came together seamlessly because one of our own represented us on the world's stage."The event included a special presentation from Faulkner County Judge Jim Baker, Arkansas State Representative Spencer Hawks, Arkansas State Senators Mark Johnson andMissy Irvin, Izzy Baughn on behalf of Gov. Asa Hutchinson, and U.S. Congressman French HIll he day was declared "Kayle Browning – Red, White and Blue Day." Judge Baker noted that Faulkner County was more than 150 years old and the day was one of the proudest in its history.
"We were blown away by the support from the community," the Browning family said.."All the businesses with banners and signs, plus the text messages and calls, meant a lot to our entire family. It made us all proud to be from Faulkner County."