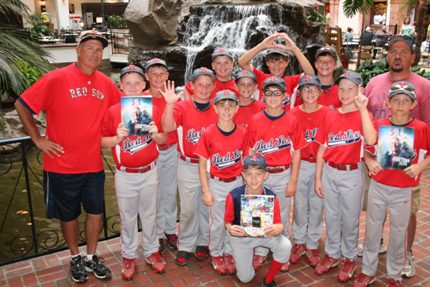 24 Jul 2013

Greenbrier team competes in world series in Dallas

The Greenbrier Red Sox recently returned from Dallas, after participating in the 2013 USSSA Baseball World Series.

The Red Sox qualified for the World Series after placing in several tournaments and finishing fourth overall in power ranking in the Arkansas AA 11U classification.


Team members are Ryan Barnard, Talon Moore, Caleb Holmes, Grant House, Isaac Hulse, Cameron Belk, Keyver Smith, Logan King, Landon Headrick, Dalton Linn, Haden Ray, Dawson Younker and batboy Beau McNulty.


The team is coached by Tom McNulty and Brian Belk.