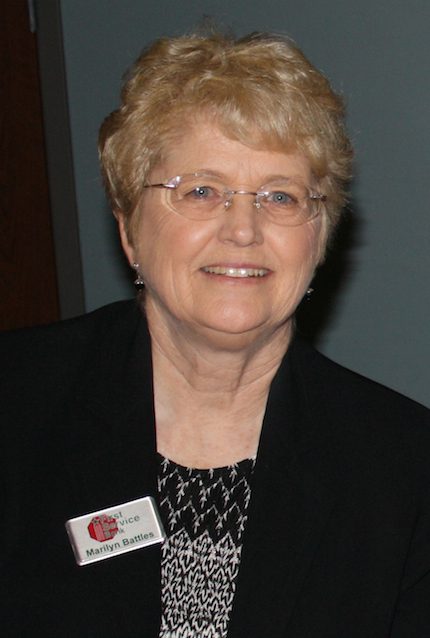 10 Mar 2014

Greenbrier chamber names award winners

Posted at 6:15 PMh

in

News

Longtime Greenbrier city employee Judith McEuen will be recognized as the Citizen of the Year at the Greenbrier Chamber of Commerce annual banquet on Friday, April 4.

First Service banker Marilyn Battles was selected as the Volunteer of the Year and Emily Chambers as the Student of the Year. Winners of the chamber's business awards will be announced at the banquet.


McEuen has provided solid support for the administration of the City of Greenbrier for almost three decades. She has served as Greenbrier's administrative assistant/bookkeeper for more than 29 years. Known by many as Ms. Judith, she has witnessed tremendous community growth during her tenure. Her ability to provide the history of the city's operations has been a plus as Greenbrier journeys into its next phase of economic development, striving always to keep its hometown feel. Her attention to detail and promptness are assets to the daily operations of the community.
Battles has been instrumental in the Bookcase for Every Child project since 2011 and is committed to the cause of literacy. Serving as project chair for the Greenbrier Bookcase project, she raises funds for the construction and distribution of bookcases to preschool children. She also collects books from a variety of people and organizations to fill the bookcases before presenting them.
Through her love for literacy, community connections and organizational skills, the Bookcase for Every Child project has gained momentum in Greenbrier. Bookcase Literacy Banquets are held yearly to raise funds for the project and generate public awareness on literacy.

Andy Miller of Southwestern Energy will serve as the guest speaker at the event, which will be held at the Greenbrier Junior High Cafetorium.

Tickets are $35 per person and may be purchased by contacting the Chamber at 501.679.4009.