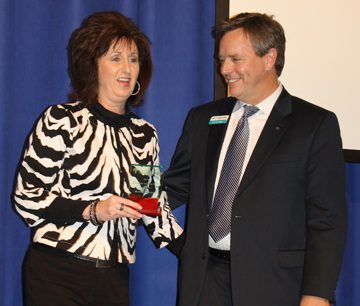 Feb 20, 2012

Greenbrier Chamber announces annual banquet

The Greenbrier Chamber of Commerce will host its annual meeting and banquet on Thursday, March 29, in the Greenbrier Junior High School Cafetorium. Doors open at 6 p.m. for a silent auction, with dinner at 6:30.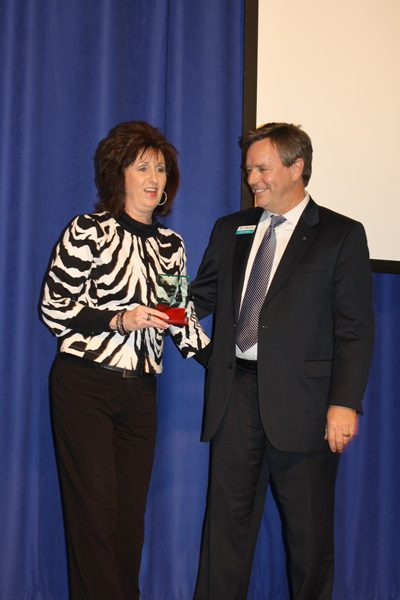 Members of the Greenbrier FBLA and EAST Lab will greet attendees and direct them to their dinner tables. The chamber and Junior Ambassadors will be on hand during the evening to assist.

"Get Charged Up" is the theme for the banquet.

"It is fitting that the 2012 guest speaker is Shawn Hammontree," said Treva Branscum, chamber president. "A graduate of Greenbrier High School and a former social studies teacher for six years at Greenbrier Middle School, Shawn is no stranger to this community. He describes himself as 'an idiot with the microphone' and he will get an opportunity to grab the microphone and get everyone 'charged up' for their community.

"It promises to be an enjoyable evening of great food, fun, entertainment and a few surprises everyone will love."

Entertainment will be provided by the Greenbrier High Jazz Band.

One of the highlights of the banquet is the presentation of the prestigious and much deserved awards given each year. Awards will be presented to Best New Business, Best Small Business, Best Bigger Business, Best Non-Profit, Green Business, Volunteer of the Year, Citizen of the Year and Student of the Year.

Reservations can be made at greenbrierchamber.org. Individual tickets are $35, a table for six – $210 and a table for eight – $280. The buffet dinner will be served by MarketPlace Grill of Conway, with desserts from Harps of Greenbrier.

For more information on Greenbrier Chamber activities, contact Verna Higgins at the Greenbrier Chamber, [email protected] or 501.679.4009.