24 Jan

Grants available to charities in Faulkner County

Nonprofits in Faulkner County can go to arcf.org/givingtree to apply online for grants through Community Foundation of Faulkner County, an affiliate of Arkansas Community Foundation. Applications must be submitted online by Feb. 15.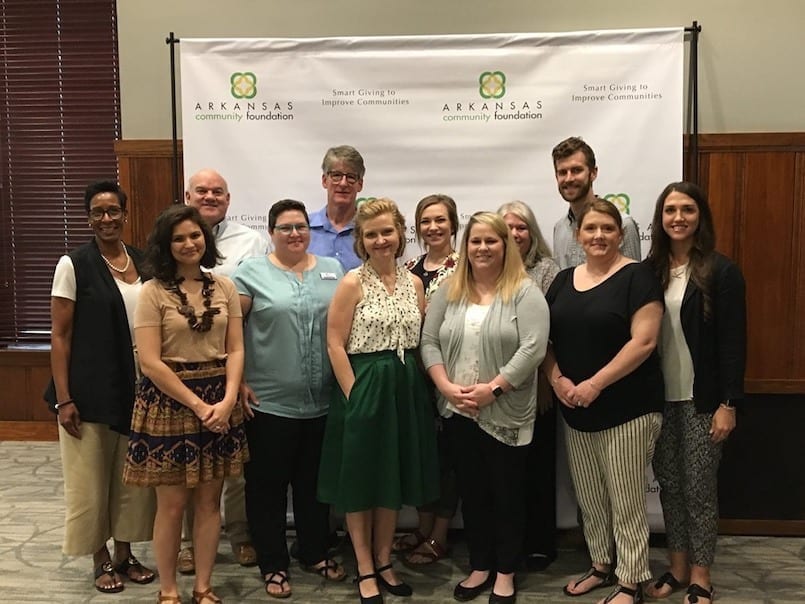 "Since our affiliate was formed in 2001, we've awarded $4.35M in grants to benefit Faulkner County," said Shelley Mehl, executive director. "We are asking that each grant proposal show how the funds will be used to address at least one Aspire Arkansas indicator for Faulkner County and to claim their profile on Guidestar. Tying the request back to an identified issue in Faulkner County will be an important part of our evaluation process."
Dr. Barrett Petty, chairperson of the grants committee, notes, "The committee is interested in grant requests for new or existing programs, operational costs and initiatives to build capacity. Our goal is to reach as many nonprofits as possible with this information and receive more compelling grant requests than previous years."
For more detailed information about the grants criteria, email [email protected]
This year, the Community Foundation is accepting three different kinds of proposals:
1. Projects with a special emphasis on early literacy are eligible for Early Literacy grants. Applicants who fit into this focus area should look for the application titled "Early Literacy." Emphasis should be on children ages 0 to 8.
2. Proposals for programs that provide hunger relief in Faulkner County are eligible for our Stop Hunger Endowment Grant.  Please note that you're applying for a Hunger Grant in your narrative.
3. Proposals serving all other charitable purposes in Faulkner County are eligible for Giving Tree Grants,which address current needs. Giving Tree grants place an emphasis on local philanthropy with local donors making gifts to grow the endowment, local decision-making to award the grants and local grantee agencies leveraging the grant funding to change lives in our communities. Since its inception in 2001, theFaulkner County Giving Tree program has made 210 grants of nearly $320,000. Priority is given to organizations based in Faulkner County; however, the Community Foundation will consider applications from organizations based in other areas if they can demonstrate that their program will provide direct services to people in Faulkner County.
Any IRS 501(c)(3) public charity, public school, government agency or hospital in Faulkner County is eligible to apply. Other applicants may be considered if the project has a clear charitable purpose for the public benefit. Grants are not made to individuals. Applications will be reviewed by a grantmaking committee from Faulkner County affiliate volunteer board.