04 Jul 2022

Grant expands access to laptops

Posted at 10:47 AMh

in

News

CONWAY — The Conductor recently announced that the organization will be able to provide more services to the community and college students through free access to computers and tablets.

Made possible by a contribution from AT&T and with the help of LISC, Conductor will establish a computer lending library within the organization's University of Central Arkansas (UCA) Makerspace. The lending library will allow community members to have greater access to technology, in conjunction with the internet access already provided in the space. Conductor is a public-private partnership between the University of Central Arkansas and Startup Junkie.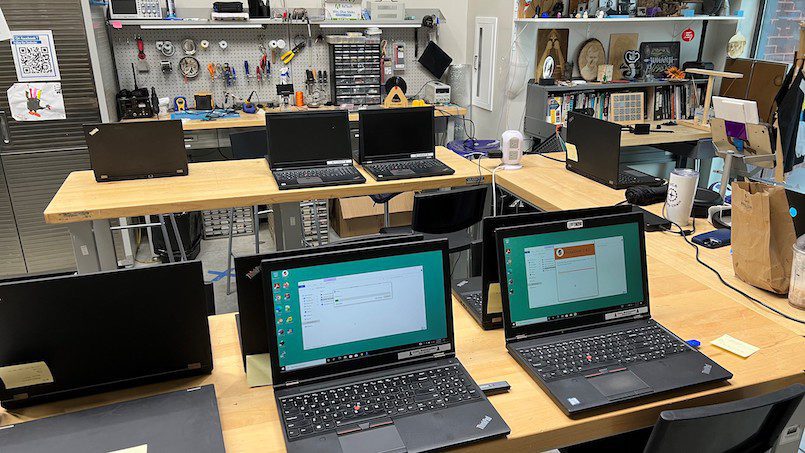 "We are appreciative of the collaboration with LISC and AT&T which will allow us to create the computer lending library at the UCA Makerspace. The contribution is a significant investment in our community and will bolster our programming in the space," said Grace Rains, Conductor Executive Director.
"Currently we have had limited access to our programming due to a limited number of computers," said Jason Huselton, Conductor Master Maker. "This contribution will allow us to purchase laptops and add more classes, grow the number of participants, teach more technology classes, and give us the opportunity to go offsite for those who cannot come into the Makerspace."
"Access to technology and strong digital skills are critical to success in education, job training, and the workplace," said Katrin Sirje Kärk, Director of Workforce Innovations at LISC. "We're grateful for the collaboration with AT&T that's allowed LISC to support Conductor and 13 similar partners across the country to enhance their digital skilling and technology offerings in their communities."
"At AT&T, we know that education is foundational to long-term socioeconomic success," said Ronald Dedman, President, AT&T Arkansas. "As an internet service provider, we want to help provide Arkansas families with the vital digital tools needed to succeed in a digital world."
"AT&T's investment in Conductor is a reflection of a broader commitment to moving the digital equity impact needle in rural communities," said Caitlin Cain, LISC Vice President and Rural Director. "This investment will strengthen access and adoption to critical technology and resources to our partners and residents of greater Conway, Arkansas."
The UCA Makerspace engaged over 5,500 people in the space since 2019. The typical users in the space are community members looking to learn new skills and utilize the existing equipment, entrepreneurs launching a business or prototyping in the space, college students innovating with new ideas, and K-12 students coming in for our STEAM programming. The programming and equipment in the UCA Makerspace is available to all community members at no cost. Information on the UCA Makerspace and how to use the laptops can be found at arconductor.org/makerspace.