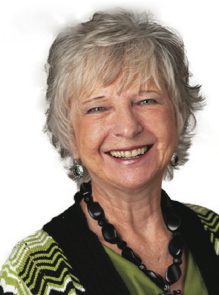 19 Apr 2016

Grace gifts an earthly picture of grace

Posted at 10:33 PM

in

Faith

by Marilyn Mathis

In January 1955, a new television show was introduced that became one of my favorites. It was "The Millionaire!"


Each week, a very wealthy man, John Beresford Tipton, gave a $1 million gift to a person he did not know personally. The only condition to receiving this gift was that the recipient could not reveal the source of the gift. That was a grace gift — an earthly picture of grace!


Grace is unmerited favor. We saw the grace of John Beresford Tipton on a television show, but what does the grace of God look like?


The Bible is filled with pictures of God's grace, but one I want to share is from the Old Testament, 2 Kings 25: 27-30.


Now it came about in the thirty-seventh year of the exile of Jehoiachin king of Judah, in the twelfth month, on the twenty-seventh day of the month, that Evil-Merodach king of Babylon, in the year that he became king, released Jehoiachin king of Judah from prison; And he spoke kindly to him and set his throne above the throne of the kings who were with him in Babylon. Jehoiachin changed his prison clothes and had his meals in the king's presence regularly all the days of his life, and for his allowance, a regular allowance was given him by the king, a portion for each day, all the days of his life.


At this time in the history of the nation of Israel, the Southern kingdom has fallen captive to Babylon. Evil-Merodach, the son and successor of Nebuchadnezzar, is ruler of Babylon. Jehoiachin, the king of Judah, was taken captive to Babylon at the age of 18. He is now 55 years old and is released from prison. Why was he released? We aren't told, but it was an unexpected, undeserved, kindness — a grace gift!


Like Jehoiachin, we are prisoners of sin, and the King of Kings, Jesus Christ, came to set us free. "For He (God) delivered us (prisoners) from the domain of darkness (our sin), and transferred us to the kingdom of His beloved Son, in whom we have redemption and the forgiveness of sin" (Colossians 1:13-14).


Just like Jehoiachin, we are given many gifts of grace.


FREEDOM: "he released him from prison" — What holds you captive? Do you need to be set free from a habit, worry, fears, anger, resentment, guilt, shame, regrets, or (you fill in the blank)? Christ came to set you free.


FRIENDSHIP: "he spoke kindly to him" — Jesus said, "Greater love has no one than this, that one lay down his life for his friends. You are My friends" (John 15:13-14). Jesus is a friend who knows all about you and loves you anyway.


FAVOR: "set his throne above the throne" — There were other kings in captivity, but Evil-Merodach chose Jehoiachin to show favor. I wonder if Jehoiachin ever thought, "Why me?" Do you ever wonder why God has chosen to bless you as He has? We often ask "Why me?" when bad things come, but do you ever ask "Why me?" for God's blessings? I do! I wonder why God chose to make me an American, to give me good parents, great schooling and to bless me in so many ways? WHY ME?


FASHION: "changed his prison clothes" — "I will rejoice greatly in the LORD, my soul will exult in my God; for He has clothed me with garments of salvation, He has wrapped me with a robe of righteousness" (Isaiah 61:10). Believers have been given a fashion makeover. Our prison rags are taken away and we are clothed with Jesus' righteousness.


FOOD: "had his meals in the king's presence regularly" — God's Word is a banquet available to us at all times. What keeps you from dining with Him? How many meals have you had with the King lately? Are you hungry?


FUTURE: "all the days of his life" — This was all the days of his earthly life, but for those who belong to King Jesus, we have eternal life. "For the wages of sin is death, but the free gift of God is eternal life in Christ Jesus our Lord" (Romans 6:23).


We don't know what motivated the king of Babylon or John Beresford Tipton to show kindness to others, but we do know why Jesus showered us with grace. He loves us! Do you know the love of God? Are you grateful for His grace? If so, then spread the good news.


The recipients of the $1 million gift were forbidden from revealing their benefactor. "We're not keeping this to ourselves, we're passing it on to the next generation" (Psalm 78:4 The Message). PASS IT ON!