16 Oct 2019

Gore leads Maumelle Hornet defense

by Levi Gilbert

After winning only one game in conference in 2018, the Maumelle Hornets (5-1, 2-1) have already doubled their 5A Central win total. For senior linebacker Brick Gore, the turnaround is all about trust. 

"Our team has been able to rely on one another, and we trust everyone on the field at all times," Gore said. "Many people have stepped up and just have been working hard to become better players and teammates. We want to develop not only as football players, but we want to become better men in the process."

Gore was selected to this year's 501 Football Team – 27 players representing all 11 counties of the 501. The team, sponsored by Conway Regional Health System, First Security Bank and Conway Orthopaedics and Sports Medicine Center, boasts the best the 501 has to offer both on and off the field. The senior linebacker was nominated by his head coach, Kirk Horton.

"On the field, Brick brings consistency and durability," Horton wrote in his nomination. "Off the field, he is intelligent and has a kind nature. He carries a 4.0 GPA yet still has time to help struggling teammates. He is a defensive leader.

"Brick is a model of character on our football team. He is the type of young man I want my son to grow up to be."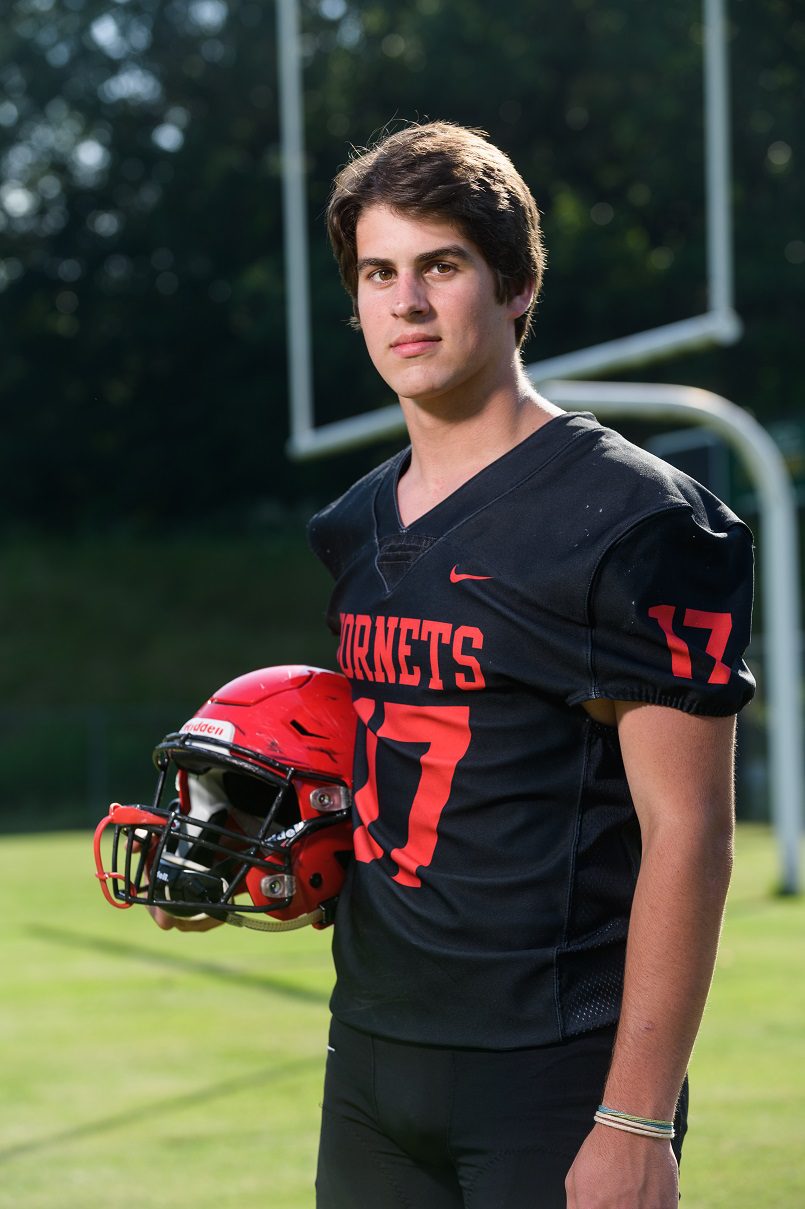 Gore started playing football locally in Maumelle when he was 7 years old, joining the Purple Wildcats in the Maumelle football league. His love for the game has only grown over the years. 
"I want to just play hard and put as much effort into the season as I can," Gore said. "I want to get everything I can out of my last year playing football."
The Hornets are coming off their only loss of the season — a 41-29 defeat last week at Pulaski Academy. Despite the loss, Gore and the Hornets left the game even more motivated. 
"We realized that we can beat any team in the 5A," Gore said. "It hurt everyone that we lost, but it was more motivation than anything. Our team this year is able to fight through adversity. The competitiveness in practice makes everyone a lot better, and our team has a bunch of leaders in all grades."
This week, the Hornets look to bounce back against Fair, a team they beat 47-18 a year ago. 
"It's all about putting the right personnel in the right spots," Gore said. "They have a few key players that we have to take care of. Fair is known to have speed, so if we can match up with the speed, we will be fine."
Gore also plays baseball at Maumelle High. He's a member of National Honor Society and Beta Club. The senior volunteers regularly with American Red Cross and is involved in the youth group at New Life Church. He scored a 32 on his ACT and plans to major in business in college. 
Gore and the Hornets continue 5A Central play hosting Fair at 7 p.m. Friday, Oct. 18. 

Latest posts by Levi GIlbert
(see all)