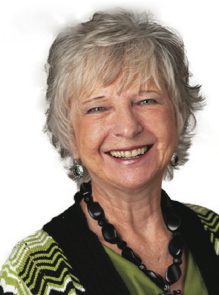 20 Sep 2015

God's peace

Posted at 4:41 PM

in

Faith

by Marilyn Mathis

"Peace I leave with you;
My peace I give to you;
not as the world gives do I give to you.
Do not let your heart be troubled,
nor let it be fearful."
John 14:27


My journal entry from Dec. 12, 2014:


"It is cancer." Those were the words out of Dr. Lawrence's mouth yesterday. I have Stage 1 uterine cancer. That is good news in that it is Stage 1, the early stage of cancer. (Note: After surgery, it was determined that it was Stage 3.) My next step is to see a surgeon at Baptist Hospital. The great news is that God prepared me for this on Dec. 7 with the devotional I read that morning from "All to Jesus" by Robert Morgan.


"He sent the message to the sons of Israel, proclaiming the good news of peace through Jesus Christ. He is Lord of all" (Acts 10:36). This was Peter's message to the household of Cornelius, the Gentile. Peace! The author went on to tell of Jeana Floyd's book, "An Uninvited Guest," that relates her battle with breast cancer. He shared from her book an acrostic for peace that shows how a cancer patient can find relief from the stresses brought on by disease. I meditated on and memorized the acrostic.


When given the news about my cancer, I shared the acrostic with Dr. Lawrence. She told me she had come in to comfort me and instead I had comforted her. "Thank You, Shepherd, for going before me and preparing the way for me to have Your peace in this new experience with cancer."


P – PRAY


For the past seven months, prayer has been like breathing for me. "Be anxious for nothing, but in everything (surgery, new doctors, tests, pain, treatments and weeks of being housebound, etc.) by prayer and supplication with thanksgiving let your requests be made known to God" (Philippians 4:6).


E – ENJOY EACH DAY


"This is the day which the LORD has made; let us rejoice and be glad in it" (Psalm 118:24). I so enjoyed watching the birds, butterflies, flowers and cute rabbit while lying in bed too weak to be up from the chemotherapy I was taking — simple things that sickness caused me to appreciate and enjoy.


A – ACCEPT THIS AS "FATHER-FILTERED"


God is Sovereign! He is in control of my life. He has promised, "For I know the plans that I have for you, declares the LORD, plans for welfare and not for calamity to give you a future and a hope" (Jeremiah 29:11). He is always at work in my life for my good and His glory. (It was hard for me to see any good in having surgery on Christmas Eve.) William Barclay wrote, "Endurance is not just the ability to bear something, but to turn it into glory." To God be the glory, great things He has done, is doing and will do for me.


C – CENTER YOUR THOUGHTS ON HIM AND HIS WILL FOR YOUR LIFE (STUDY THE WORD)


His Word gives me great comfort. Such as: "Though I walk in the midst of trouble (cancer is big trouble!), You will revive me; You will stretch forth Your hand against the wrath of my enemies (chemo, fear, needles), and Your right hand (the hand of power) will save me. The LORD will accomplish what concerns me" (Psalms 138:7-8).


E – EXPECT TO SEE GOD'S HAND MOVE IN YOUR LIFE DURING THIS TIME


I saw God at work preparing me for this drastic change in my life from the beginning with this acrostic for peace. My life has been forever changed, but God never changes. "For I, the LORD, do not change" (Malachi 3:6). "He is the same yesterday and today, yes and forever" (Hebrews 13:8).


Do you need peace? Is there a storm brewing in your life? Has there been a drastic change for the worse for you? The writer of Acts says that because Jesus Christ is Lord of all (that includes you), He gives us peace with God and the peace of God for any challenge that comes our way. And His peace isn't like the world's peace, which never lasts. His peace promises to keep our hearts from being troubled and fearful. Praise Him, the Prince of Peace!
---
A Conway resident, Marilyn Mathis is a wife, mother, Nana and teaching leader for First Wednesday Lunch Break. Readers can reach her at [email protected].