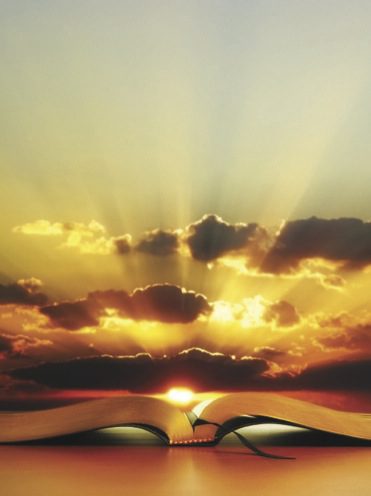 27 Apr 2013

God the writer

Posted at 2:02 PM

in

Faith

by Marilyn Mathis


When was the last time you wrote a letter or received a handwritten note the old and traditional way, through the Postal Service?

Instead of letters, we text, email, post on Facebook or Tweet. Today, we express ourselves electronically. Letter writing has gone the way of telephone party lines, S&H Green Stamps and Howdy Doody.


Take heart! God is a writer — past and present! What has He written?


THE BIBLE:


The word "scriptures" is a translation of the Greek term graphe. It means "that which is written down."


In "Growing Deeper in the Christian Life," Charles Swindoll said, "God didn't simply think His message. He didn't simply speak His message . . . No, He saw to it that His Word was actually written down . . . He graphed His Word."


Several times we are told that when God wrote, He used some unusual writing materials. In Exodus 31:18, "God gave Moses . . . tablets of stone, written by the finger of God." In Daniel 5:5-6, a hand was sent from God and wrote on "the plaster of the wall." In John 8:6, we are told that Jesus "stooped down and wrote on the ground."


In II Corinthians 3:3, we are reminded that "You are our letter, written in our hearts, known and read by all men; being manifested that you are a letter of Christ, cared for by us, written not with ink but with the Spirit of the living God, not on tablets of stone but on tablets of human hearts." Did you ever think of yourself as being God's writing tablet?


The word Bible in the Greek language means "books." It is a library of books — 66 to be exact. It is a finished work of God. We are warned against "adding to or taking away" from His book (Revelation 22:18-19). But God is not finished as an author. He is still producing "books" even today.


THE LAMB'S BOOK OF LIFE:


Revelation 21:10, 27 tells us "nothing unclean, and no one who practices abomination and lying, shall ever come into it (the holy city), but only those whose names are written in the Lamb's book of life." These pages are reserved for those who have accepted Jesus Christ, the Lamb, as Lord and Savior.


Those who are "washed clean in the blood of the Lamb." Is your name written in His book? GOD LONGS TO ADD YOUR NAME!


BOOK OF TEARS:

"You have taken account of my wanderings; put my tears in Your bottle. Are they not in Your book" (Psalm 56:8). Have you cried any tears lately? God is attentive to every detail of our lives. He makes a note of our pain and sorrow. HE CARES!


BOOK OF REMEMBRANCE:


"Then those that feared the LORD spoke often to one another, and the LORD gave attention and heard it, and a book of remembrance was written before Him for them that feared the LORD, and that thought upon His name" (Malachi 3:16).


What do you talk about? What occupies your thoughts? Do you fear (reverence) God in your conversations? GOD IS LISTENING!


YOUR BOOK:


Dennis the Menace was talking to his mother and said, "My teacher is writing a book and she said a whole chapter will be about ME!" Guess what? God is writing a book and the main characters are ME AND YOU!


"Your eyes have seen my unformed substance; and in Your book were written all the days that were ordained for me, when as yet there was not one of them" (Psalm 139:16). This is my life story! This is your life story! It had a beginning, and it will have an end. My story will have a fairy tale ending — "she lived happily ever after with her Prince, Jesus Christ!" WHAT ABOUT YOU?
---
A Conway resident, Marilyn Mathis is a wife, mother, Nana and teaching leader for First Wednesday Lunch Break. Readers can reach her at [email protected].