20 Nov 2018

Go!bbler Turkey Trot Thursday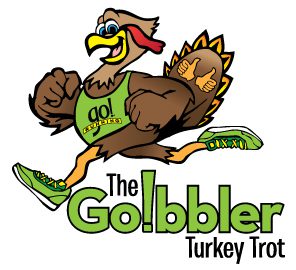 Go! Running of Little Rock will host its annual Go!bbler Turkey Trot on Thanksgiving Day, benefitting the Arkansas Foodbank. The Turkey Trot has grown into the undisputed way to begin Thanksgiving Day for thousands of runners across the nation.
The run will begin at 8 a.m. on Thursday, Nov. 22, and end at Go! Running at 1819 N Grant St. in the Heights. The run offers group options of 3 miles, 4 miles and 6.5 miles that cover many aspects of running such as road, track, trail and other "surprises" along the way – essentially a tour of Hillcrest and The Heights.  
It is not a race, but a family group run with no entry fee, chips or timing but a whole lot of fun. 
The Go!bbler Turkey Trot is a free, family run but participants are asked to bring non-perishable food items or cash donations for the Arkansas Foodbank. Santa will be on hand to help collect the food. Register at gorunning.com/gobbler.
Thanksgiving-themed costumes are encouraged. Prizes will be awarded, including Go! gift cards and pies from Chef Amanda Ivy with Ivy Low Catering. Commemorative Go!bbler shirts will also be sold.
"Out of all of the races and runs we do each year, the Go!bbler Turkey Trot is the most meaningful," said Gary Taylor, owner of Go! Running. "We get to donate close to 5,000 pounds of food to the Arkansas Foodbank, right at the time of year families need it most. Last year, as a community, we were able to give food and donations that provided 15,000 meals, 3,000 more than 2017.
"It's great knowing that many of our neighbors will enjoy the holidays more because of this outstanding running community. This year, we're raising the stakes to help on this quest to support hunger. We want to FILL THAT TRUCK! The AR Foodbank will have a BIG truck at the run this year and we think our community is up for the challenge."
A team from UAMS Sports Medicine will be present.
Water, drinks and light refreshments from Old Mill Bakery, Westrock Coffee and premium refreshments will be available after the run.  
The event is a joint partnership with Go! Running and the Little Rock Athletic Club with help from UAMS and Catholic High School for Boys.
For more information, stop by Go! Running in the Heights or call 501.663.6800.