02 Feb 2022

Goals drive Thomas, Panthers

By Mark Oliver

Before his senior season began, Heber Springs senior forward Zach Thomas set three goals for himself.

First, Thomas wanted to drive the Panthers to their first 10-win season in years. Following last year's winless season, the task appeared ambitious, but through hard work and dedication, the Panthers got it done.

"We haven't had a very good record in the past two years," Thomas said. "With [new head coach Jordan Riley] coming in this year, our culture is changing. Our record has changed, too. We've already won 12 games this season and we have two more winnable ballgames in front of us. [Coach Riley] has done an outstanding job and we're looking forward to the future for these young guys."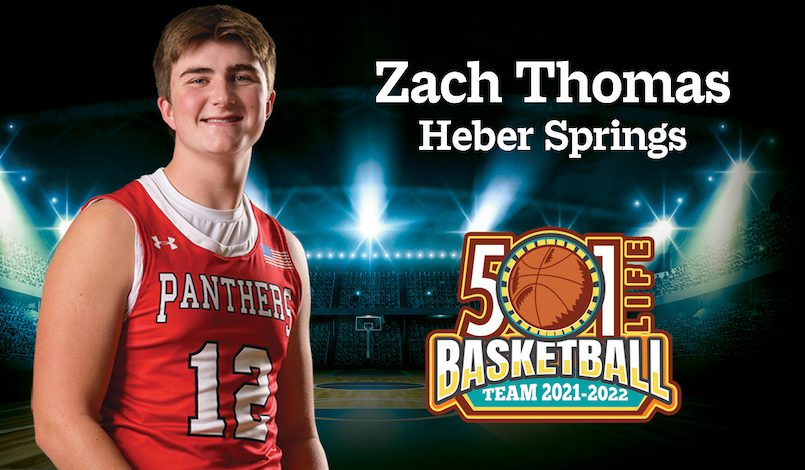 Next, to accompany a winning atmosphere, Thomas also set a goal to help create a positive environment for basketball to flourish in Panther Country for years to come. Mission accomplished.
"I try my best to keep a positive attitude at all times," Thomas said. "Effort goes a long way. Making sure that my teammates and myself give all our effort is crucial and I hope it's something that I'm remembered for after I'm gone. We have a great community that provides for us. Being able to represent Heber Springs with a winning tradition is something we all expect."
Last, Thomas set a goal to become the best leader that he can be for his teammates and his community.
"I want to be a team player," Thomas said. "I don't want to be the guy that does everything. I just want to be the guy who is there for my team and can give them whatever they need the most."
Thomas was selected to this year's 501 Basketball Team — 40 players representing the best the 501 has to offer both on and off the court. The team is sponsored by Velda Luders of Coldwell Banker RPM Group, Moix Equipment and Toy Company, Conway Regional Health System and First Security Bank. The senior was nominated by his head coach, Jordan Riley.
"Zach is a physical player who does all the little things right," Riley said. "He is a great leader and is always willing to do whatever is needed for his team to be successful."
With two games remaining in Class 4-4A conference play, Thomas has set a new goal to finish the season strong.
"We have Clarksville on Friday and Pottsville next Tuesday," Thomas said. "We're striving to win both games. We think we have a shot at improving our conference standing. We see ourselves definitely going to regionals. That's our goal right now, we want to win the rest of our games, do well in the conference tournament and make it to regionals."
After missing part of his sophomore year and most of his junior year due to illness, the senior understands the significance of each moment in his senior swan song.
"Because of the goals I had set for myself at the beginning of the season, I knew that I wanted to be stronger and healthier this year so I wouldn't miss a moment," Thomas said. "As far as the game goes, I've learned that losing teaches you more than winning. Because of our record the past few seasons, I've learned that perseverance and strength, as well as being there for your teammates, are the most important qualities to have when times get tough."
Off the court, Thomas is a member of Beta Club and FCA at Heber Springs High School. In his free time, the senior attends First United Methodist Church Heber Springs and works in the summers at Dam Site Marina. After high school, the senior plans to major in nursing at the University of Arkansas in Fayetteville.
"Zach bleeds Heber Springs red and is always willing to lend a helping hand to those around him," Riley said. "He and his family love this community and they go out of their way to serve the needs of its members in any way that they can."
Heber Springs plays host to Clarksville at 7 p.m. on Friday, Feb. 4.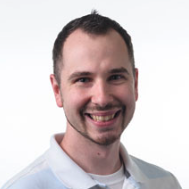 Latest posts by Mark Oliver
(see all)