12 Oct 2022

Goal leads Mustangs past Scots

BATESVILLE – Playing on the road for the second straight match, Central Baptist College women's soccer was at Huser Field recently for an American Midwest Conference contest against the Scots of Lyon College. In what was the final meeting between the two schools as AMC foes, Josie Gelsthorpe's goal just before halftime gave CBC (5-7-1, 2-2 AMC) a 1-0 victory over LC (1-10, 0-3 AMC).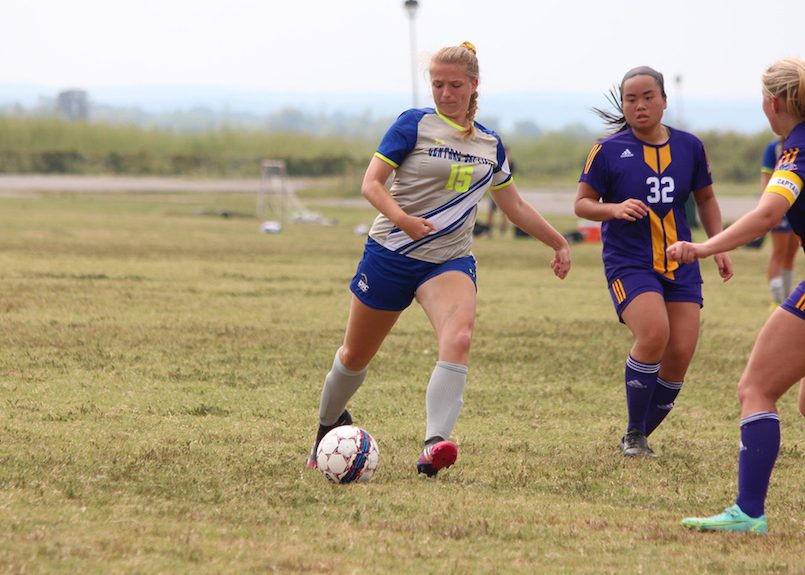 Gelsthorpe's goal was the first of her career and came off a set piece just before the halftime buzzer. Vitoria Loiola, who was credited with the assist, hit the crossbar on a shot attempt and it bounced right to Gelsthorpe, who cashed in on the opportunity. CBC dominated the contest, outshooting Lyon 19-8 overall and 8-1 toward net.
MATCH NOTES
The win was CBC's second against Lyon all-time and the first since October 16, 2012
Loiola's assist was her seventh of the season and put her into a tie for second in a single season with Abby Ray and Rachel Rodgers
Jayme Selph earned the win in net, making her just the second goalkeeper in program history with 10 victories
UP NEXT
CBC returns to Centennial Soccer Park on Saturday afternoon for an AMC contest against the Hornets of Harris-Stowe State.
Kickoff is scheduled for 1 p.m.