22 Oct 2019

Glad tidings we bring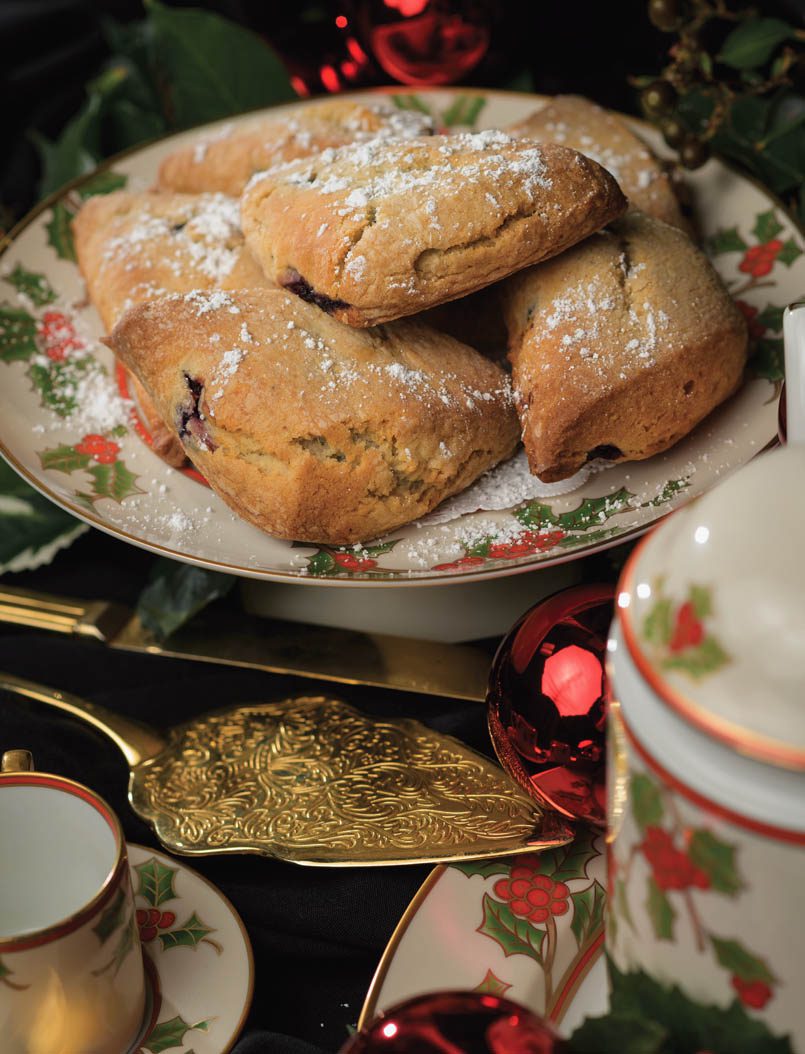 by Don Bingham
With Thanksgiving and Christmas around the corner, it's time for baking and trimming trees, hauling out the holly and decking the halls. It's a time of reflection and enjoying the truly important things in life.
The more Thanksgiving and Christmas seasons we experience, the more precious each one becomes as we celebrate with family and friends those traditions we count as most dear to our hearts.
How many Christmas and Thanksgiving seasons can you remember? I think I can recall these amazingly colorful seasons of the year from about age 5 or 6. This means I can remember a lot of different holiday seasons and the changes from cedar-sprayed Christmas trees and silver tinsel on rotating stands to current days of barn board and elegant country décor. With each change in styles, one constant has remained – it's the most wonderful time of the year!
I've been looking at the various songs that were sung around the occasion of the birth of the Christ Child. There were several, beginning with Zachariah, then Mary's song, the heavenly hosts and even Simeon's joy in beholding the promised Messiah. All are beautiful and hold such meaning for many of us.
There's music at every turn during the holidays. Songs range from reflective to joyous, from change in our seasons of life to the prospect of new life and "baby's first Christmas."
We've decided to return to the tradition of hanging stockings this year. We have purchased 12 of them – one for each grandchild. Progress is slow at the moment in the movement toward filling them with countless little treasures, but we will fan the flame of enthusiasm in the near future. Cooler weather would help bring on inspiration, I'm quite sure.
Methinks that in the retirement years, we are afforded the gift of having seen the seasons come and go, and people and events come and go. Yet, one thing is really necessary and that's diligent goals to build in times to be quiet, reflect, be grateful and meditate. We can then express our thanksgiving and gratitude to family and friends and celebrate "unto us a Child is born, unto us a Son is given – and the government will be upon His shoulders." How quietening and reassuring are these pearls of scripture to our hearts.
I think we will need some holiday cheer throughout the coming days, when we sit long enough to enjoy some of the delicacies of the November and December days. Let's consider baking some Ginger and Raisin Scones. Place most of them in the freezer and have them ready to pull out at a moment's notice. I also re-discovered this wonderful eggnog dessert that one must be seated in rich reverence to be able to enjoy; and a recipe for chocolate truffles that we have had in our collection for years. Something old, something new – like the rest of us. Happy Thanksgiving!
CREAMY CHOCOLATE TRUFFLES
1 1/2 cups heavy cream
7 ounces bittersweet chocolate, finely chopped
Powdered unsweetened cocoa, cinnamon, grated chocolate or ground nuts (for rolling)
In a large, heavy saucepan, bring the cream to a boil over moderately low heat. Boil, stirring constantly (about 10 minutes) until reduced by half to 3/4 cup. Remove from the heat and add the chocolate. Stir until smooth. Scrape into a shallow container and refrigerate, uncovered, until firm, about 4 to 5 hours.
For each truffle, form about 2 teaspoons of the cold chocolate mixture into a rough ball. Roll the truffles in the coating of your choice and refrigerate, covered, until ready to serve. They keep in the refrigerator for up to three weeks or may be frozen for several months.
The creamy truffles may be rolled in powdered cocoa, cinnamon, grated chocolate or nuts. They are best made with top-quality chocolate. For a special treat, serve them with coffee and brandy. Makes about 2 dozen.
BOURBON MOLASSES EGGNOG
WITH TORCHED MERINGUE
4 cups refrigerated eggnog
1 1/3 cups heavy whipping cream
1/2 cup bourbon
1/4 cup molasses
Meringue
Garnish: Molasses
For meringue:
4 egg whites
1 cup sugar
In a large bowl, stir together eggnog, cream, bourbon and molasses. Cover and refrigerate for at least four hours. Makes 4 to 6 servings.
To serve, pour eggnog mixture into 4-6 serving glasses. Top with desired amount of meringue. Brown meringue with a culinary torch and drizzle with molasses, if desired. Serve immediately.
Meringue – In the top of a double boiler, whisk together egg whites and sugar. Cook, whisking constantly over simmering water until a candy thermometer registers 140 degrees. Remove from heat.
Pour mixture into the work bowl of a stand mixer fitted with the whisk attachment. Beat at high speed until thick, white and fluffy, about 10 minutes. Use immediately.
GINGER AND RAISIN SCONES
2 cups all-purpose flour
1/4 cup sugar
2 1/2 teaspoons baking powder
2 teaspoons ground ginger
1/2 teaspoon salt
4 tablespoons cold butter, cut into pieces
1/2 cup golden raisins
1/4 cup finely chopped candied ginger (optional)
1/2 cup plus 4 tablespoons cold heavy whipping cream, divided
1/2 teaspoon vanilla extract
1 tablespoon sparkling sugar
Preheat oven to 350 degrees. Line a rimmed baking sheet with parchment paper.
In a large bowl, combine flour, sugar, baking powder, ground ginger and salt. Whisk well. Using a pastry blender or two forks, cut in butter until mixture is crumbly. Add raisins and candied ginger, stirring to incorporate.
In a measuring cup, combine 1/2 cup plus 3 tablespoons of cream and vanilla extract, stirring to blend. Add to flour mixture, stirring to combine. Working gently, bring mixture together with hands to form dough. If dough seems dry, add more cream, 1 tablespoon at a time, until dough is uniformly moist.
On a lightly floured surface, knead dough four to five times. Roll dough to a 1-inch thickness. Using a pastry knife, cut round into 12 wedges.
Place scones 2 inches apart on prepared baking sheet. Brush tops of scones with remaining 1 tablespoon cream. Sprinkle with sparkling sugar. Bake until edges of scones are golden and a wooden pick comes out clean, about 15-20 minutes. Serve warm. Store at room temperature for up to three days.
Makes about 12.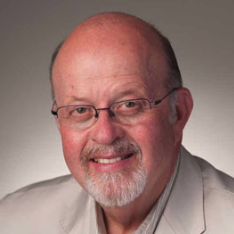 Latest posts by Don Bingham
(see all)