02 Apr 2023

Giving everyone a reason to smile

Posted at 11:07 PMh

in

News

By Carol Rolf

Terry Fiddler is looking for volunteers.

The 75-year-old retired Conway dentist is leading the efforts once again to bring a two-day free dental clinic to Conway for underserved Arkansans. Fiddler serves as executive director of the Arkansas Mission of Mercy (ArMOM), which will offer the clinic April 14-15 at the Conway Expo Center.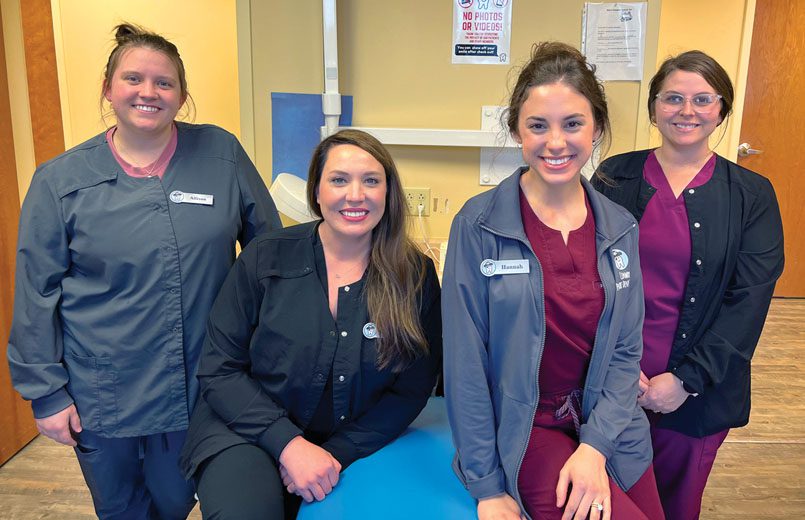 "We have not offered this clinic since COVID," Fiddler said. "The last clinic was in 2019 in Springdale. That year, we served 2,300 patients and provided $1.4 million of free dentistry. We really have no idea what we will see at this year's clinic.
"It's like starting over," Fiddler said, noting the clinic was first held in 2006. "We really need help … volunteers. Since COVID, people have gotten out of the habit of volunteering."
The free dental clinic will offer extractions, cleaning and restorative care for both adults and children. Fiddler said the following are needed: 160 dentists, 200-plus dental assistants, 150 dental hygienists, 40 nurses, four physicians, three registered pharmacists and 500 lay volunteers. "We're hoping to serve 1,500 to 1,600 people, but we really don't know what to expect. We need to be sure we have the help we need to serve whoever comes.
"We always have people come from Arkansas, Texas, Louisiana, Tennessee, Missouri, Oklahoma and Mississippi. This is God's work," Fiddler said.
The clinic will open at 3 a.m. April 14 and 15, which is earlier than in years past. The clinic is first-come, first served. There are no identification or insurance requirements. "We need to know their name and medical history so we can treat them," Fiddler said. "The only requirement is that they have teeth. We don't do dentures.
"We will begin to bring people in at that time and assign them a number," Fiddler said. "Then they go back to their car and wait until their number is called. We begin seeing patients at 6:30 a.m. and continue until 4 p.m.
"I always tell people, 'You are getting free treatment, but this is not cut-rate dentistry. It's the best money can buy,'" he said.
"The city of Conway has been good to us," Fiddler said, noting personnel from the police and fire departments are on hand, as well as medical personnel from Conway Regional Medical Center, the University of Central Arkansas, UAMS and Harding University.
"Hotels and other businesses welcome us," he said. "The people in Conway want us here. I try to buy everything locally. It takes about $250,000 to run the clinic. We rent the medical equipment; that's about $100,000. We offer snacks to the patients, and we feed our volunteers."
Interpreters for Hispanic, Marshalles (Ebon) and hearing-impaired patients are offered.
Lea Ann Moore of Conway is a dental hygienist who has participated in all but one clinic since its inception. "I oversee the hygienists," she said. "I'm still working. I am off on Fridays but usually take a half-day off on the Thursday before it begins on Friday, but I have a good boss and I don't have to take vacation time.
"It's super rewarding to be able to give back," she said. "We're hopeful people will volunteer. We're looking for another great clinic."
To volunteer or for more information, visit arkansasdentistry.org/armom.