11 Mar 2019

'Give Back' campaign announced

Posted at 2:54 PMh

in

News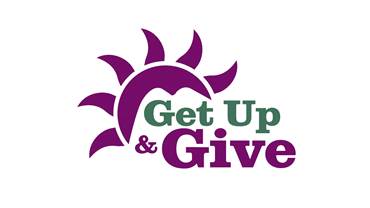 With the holidays over and the 40 days of Lent just ahead, Methodist Family Health has a way for Arkansans to honor the Lenten season by contributing to the state's children and families who are abandoned, abused, neglected and managing psychiatric, emotional, behavioral and spiritual issues.
The 10th Annual Get Up & Give collection project asks Arkansans to contribute necessities for children and families. The project is during the entire 40 days of Lent – through Thursday, April. 18. Children and adults can participate by donating personal hygiene items, clothes, shoes, school supplies, bedding, funds and other necessities to the Methodist Counseling Clinic in their community. 
"The mission of Methodist Family Health is to provide the best possible care to those who may need our help, and Arkansans, regardless of age, can help us accomplish this," said Kelli Reep, director of communications at Methodist Family Health. "The Lenten season is usually thought of as a time to give up or fast from something in our lives, but it also can be a time to take on something that renews our spirit and connection to our neighbor. Get Up & Give is an easy way to do this, and it makes a tremendous impact on the children and families we serve. 
"Many of our kids are in the foster care system or have families with few monetary resources," she said. "Providing them things like new underwear, deodorant, their own school supplies – even books and toys – demonstrates to them that someone they have never even met cares about their well-being."
Methodist Family Health asks that all items contributed through Get Up & Give are new. Monetary donations also can be contributed so specific items can be purchased to meet the needs of the Arkansas children and families. Contributions can be delivered to the Methodist Family Health Counseling Clinic serving the community closest to the contributor beginning Monday, April. 22. Drop-off locations include:
Heber Springs: 407 S. 7th St., Heber Springs, AR 72543; phone 501.365.3022
Hot Springs: 100 Ridgeway, Suite 5, Hot Springs, AR 71901; phone 501.318.6066
Little Rock: 1600 Aldersgate Road, Suite 100B, Little Rock, AR 72205; phone 501.537.3991
A complete list of items can be downloaded at methodistfamily.org/get-up-and-give.html. For more information, contact Kelli Reep at [email protected] or 501.906.4210.