25 Jul 2022

Girl Scouts plan BIG Brunch with HGTV stars

Posted at 5:06 PMh

in

News

LITTLE ROCK — On September 14, Girl Scouts – Diamonds of Arkansas, Oklahoma and Texas will host The BIG (Believe in Girls) Brunch with special guests Jenny and Dave Marrs from HGTV series, "Fixer to Fabulous." Show your support for all girls as they offer a dose of the creative and mission-driven entrepreneurs at the signature The BIG (Believe in Girls) Brunch from 10 a.m. to 2 p.m., Sept. 14, at Chenal Country Club.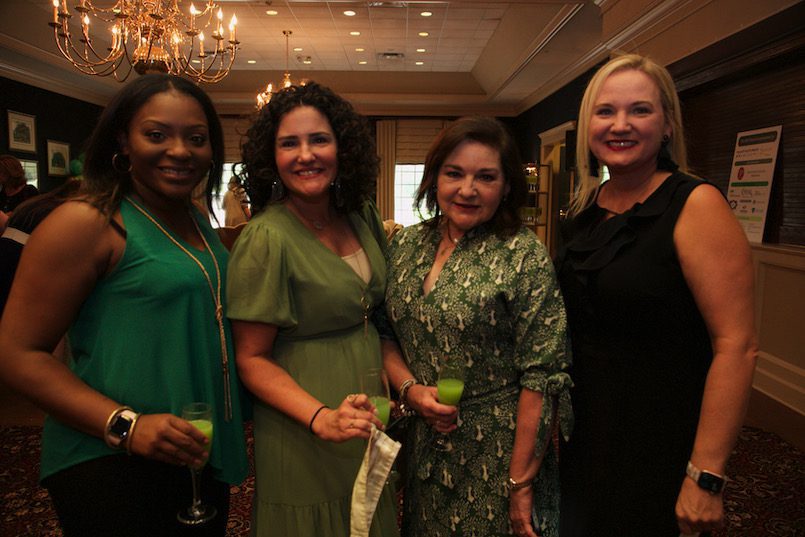 About The BIG Brunch
The BIG Brunch is a fun celebration of the achievements that are made possible when you choose to believe in girls. Brunch for a cause with a champagne reception and plated brunch hosted by Girl Scout alums and featuring special guests, Jenny and Dave Marrs.
Inspired by the special guests, a fun activity is being added to the event – the Playhouse Project. Five local designers will put their own special touches on a small playhouse. The houses will be displayed in a public place in the days leading up to the event, allowing the public to view and pre-bid.
Table sponsorships and other sponsorship opportunities are available now. Individual tickets are $100 each and will be available for purchase beginning August 1. For more information about the event and sponsorships, please email [email protected] or visit www.girlscoutsdiamonds.org/GSevents.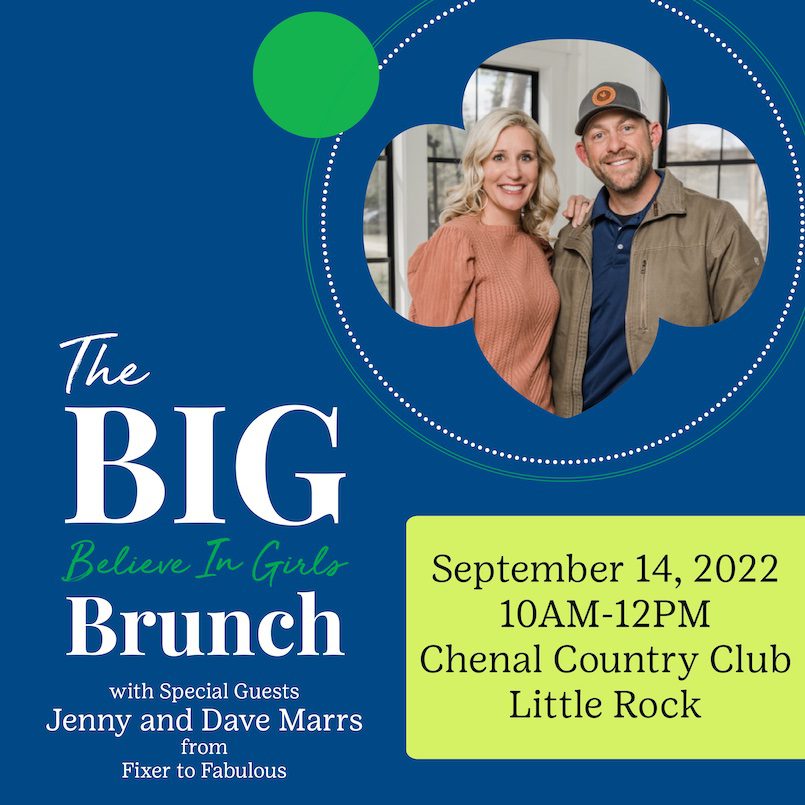 About Jenny and Dave Marrs 
Jenny and Dave Marrs are a husband-wife duo who turn fixer-uppers into fabulous homes. They focus on restoring historic homes in Bentonville and surrounding areas. Some of these projects are featured on their show, "Fixer to Fabulous" on HGTV. Together they run Marrs Developing, a company that specializes in the renovation and restoration of historic homes. Girl Scout alum Jenny is the creative backbone of their renovations. Dave is an expert craftsman, builder, general contractor, and all-around handyman. 
In addition to their regular "Fixer to Fabulous" series, Dave and Jenny starred in the discovery+ series, "Fixer to Fabulous: Welcome Inn," which follows the Marrs' venture in transforming an 1880s historic home near downtown Rogers into a bed-and-breakfast. The duo most recently starred as one of the four competing teams in season three of HGTV's mega-hit competition "Rock the Block."