20 Nov 2016

Gingerbread!

by Don Bingham
Mike Kemp photo


Americans have always celebrated Christmas with gingerbread!


The original word for ginger came from a Sanskrit word, singabeera, meaning "root shaped like a horn."

Ginger has been grown in India and southern China for countless centuries. The ancient Chinese used it as a medicine. Over the course of gingerbread's history, its form varied from location to location. In some places, gingerbread was a soft cake, while in others, it was a crisp, flat cookie; elsewhere, the treat came as a warm, thick square of bread, sometimes served with a pitcher of lemon sauce or cream.
Gingerbread was sometimes light and sometimes dark, sometimes sweet and sometimes spicy.


Almost always it was cut into shapes — men, women, stars or animals — and colorfully decorated or dusted with sugar.


In his publication "Christmas at Home – Just Gingerbread," Conover Swofford reminds us that gingerbread came to North America from all parts of northern Europe with the settlers who brought with them the traditions of their families. American recipes usually called for fewer spices than their European counterparts; they often made use of ingredients that were available only regionally. For instance, maple syrup gingerbreads were made in New England, while in the South, sorghum molasses was used.


We have included some of our favorite recipes! What a great way to enjoy the holidays with GINGERBREAD!

Gingerbread Scones

2 cups all-purpose flour
1/4 cup firmly packed light brown sugar
2 tablespoons natural unsweetened cocoa powder
2 teaspoons baking powder
1 1/2 teaspoons ground ginger
1 1/4 teaspoons ground cinnamon
1/2 teaspoon salt
1/8 teaspoon ground cloves
1/8 teaspoon ground nutmeg
1/8 teaspoon ground black pepper
4 tablespoons cold and unsalted butter, cut into pieces
1/2 cup cold heavy whipping cream
1/3 cup molasses
3/4 teaspoon vanilla extract

Preheat oven to 350 degrees. Line a rimmed baking sheet with parchment paper. In a large bowl, combine flour, brown sugar, cocoa powder, baking powder, ginger, cinnamon, salt, cloves, nutmeg and pepper, whisking well. Using a pastry blender, add butter into flour mixture until it resembles coarse crumbs.


In a liquid-measuring cup, combine cream, molasses and vanilla extract, stirring to blend. Add to flour mixture, stirring until mixture is evenly moist. If dough seems dry, add more cream, 1 tablespoon at a time. Working gently, bring mixture together with hands until a dough forms.


Turn dough out onto a lightly floured surface. Knead gently 3 to 4 times. Using a rolling pin, roll dough to a 1-inch thickness. Using a 2 1/2-inch fluted round cutter, cut 12 scones from dough. Place scones 2 inches apart on prepared baking sheet.


Garnish with a sprinkle of granulated sugar, if desired. Bake until edges of scones are golden brown and a wooden pick inserted in the centers comes out clean, 18 to 20 minutes.

Old-fashioned Gingerbread in Black Iron Skillet

1/2 cup granulated sugar
1/2 cup butter
1 cup molasses
2 cups all-purpose flour
1/2 teaspoon soda
2 teaspoons ginger
1/2 teaspoon cinnamon
1/2 cup buttermilk
1/2 cup brandy
Nuts or raisins if desired

Mix all ingredients. Place in a well-greased 12-inch iron skillet and bake, uncovered, at 350 degrees for one hour.


May be served with lemon curd or peach sabayon sauce.

Boston Gingerbread

1 cup sour milk
1 cup molasses
2 1/4 cups flour
1 3/4 teaspoons baking soda
2 teaspoons ginger
1/2 teaspoon salt
1/2 cup butter, melted
1 egg, well beaten

Preheat oven to 350 degrees. Grease an 8-by-8-inch pan. In a large bowl, mix milk and molasses. In a separate bowl, sift together flour, soda, ginger and salt. Sift again and combine with milk and molasses mixture. Add butter and egg and beat until the mixture is smooth and creamy. Pour into pan. Bake 30 minutes.

Thin Gingerbread

2 cups flour
1/2 cup butter, softened
2 cups sugar
3 eggs
1 tablespoon ginger

Preheat oven to 350 degrees. Mix all ingredients until well blended. Roll out as thin as possible. Place on baking sheets. May be broken into non-formed wafers. Bake 10 minutes.


Century Ginger Snaps

1 cup molasses
1/4 cup shortening
Pinch of salt
2/3 teaspoon baking soda
1 teaspoon ginger
1-2 cups flour

Preheat oven to 400 degrees. In a saucepan over medium-high heat, bring molasses to a boil. Add shortening, salt, baking soda and ginger. Allow to cool. Mix in flour. Roll very thin and cut into shapes. Bake 8 minutes.

Gingerbread Men

1/4 cup butter, softened
1/2 cup brown sugar
1/2 cup molasses
3 1/2 cups flour
1 teaspoon baking soda
1/4 teaspoon cloves
1/2 teaspoon cinnamon
2 teaspoons ginger
1/2 teaspoon salt
1/4 cup water

Preheat oven to 350 degrees. Grease baking sheets. In a large bowl, cream together butter and brown sugar. Beat in molasses. Sift together flour, baking soda, cloves, cinnamon, ginger and salt.


Add sifted ingredients to butter mixture. Stir in water. Roll dough to 1/4-inch thickness. Cut into desired shapes and place on baking sheets. Bake 10 minutes.
---
Recognized throughout the state as an accomplished chef, Don Bingham has authored cookbooks, presented television programs and planned elaborate events. Today, he is the administrator for the Governor's Mansion.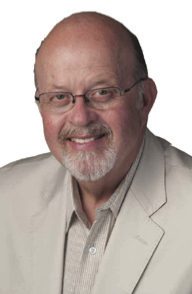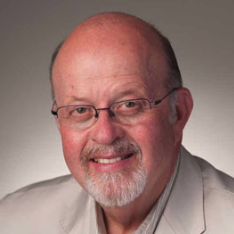 Latest posts by Don Bingham
(see all)