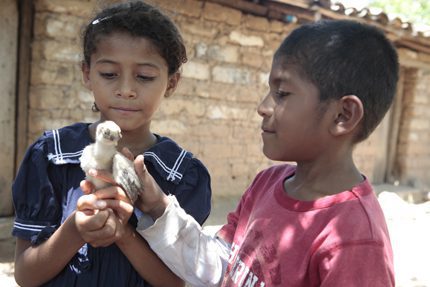 17 Nov 2012

Gifts that give more

Posted at 9:04 AMh

in

News

by Jan Spann

Most of us consider Christmas as the time to celebrate with family and friends. We gather around a table heaped with favorite holiday foods. Under the Christmas tree are the prettily wrapped packages that contain carefully selected gifts to express our love.

Many eagerly anticipate December and the holiday joy it brings. But for others, it's not a joyous occasion but instead it's just another time where basic needs are hard to come by. This is not to dampen your Christmas spirit: it's a suggestion to consider a tweak to your tradition.

Compared to others around the world, you are among the richest people on earth. An annual salary of $22,000 puts you in the Top 11 percent! Check out your income on globalrichlist.com and see where you stand. Remind yourself that you have food, shelter, clothing and love, so everything else is excess when weighed by what others lack. It's a mindset that actually makes us happier than overspending on the ones we love the most because it connects us to a greater good.

Here are a few suggestions to expand your gift giving lists and share the holiday with others in your community or around the world. Take the cost of one present for each adult and put it into a community fund, such as the Angel Tree project, a local homeless shelter or a church ministry.

Pay it forward.

Select a store gift card, and as you're checking out, hand it to the person in line behind you. It doesn't matter whether it is $5 or $50, your random act of kindness will have a ripple effect.

Look local, be global.

Arkansas has a great treasure in Heifer International, with corporate headquarters in Little Rock and Heifer Ranch outside of Perryville. For as little as $10 you can give a share of a goat, purchase a flock of chickens for $20 or a honeybee hive for $30. The recipient families receive training and animals that help them become self-sufficient. Heifer project families pass the gift of knowledge as they share offspring with others in their community.

Heifer Ranch is a working farm complete with gardens and farm animals from the domestic to the exotic such as camels. This powerful education experience shows participants the challenges surrounding hunger and poverty through tours to multi-night stays. School and community groups can also tour the Heifer Village in Little Rock, which is a sustainable and environmentally sensitive campus.

For more information, visit heifer.org.

Get a meal, give a meal.

Arkansas ranks third in the nation for food insecurity. Last year, the 8 million pounds of food and supplies distributed by Arkansas Rice Depot fed more than 15 percent of the entire state's population.

You can help with a gift purchase from the Arkansas Rice Depot. Purchase online at ricedepot.org or invite them to your church or community event.

The product line features a variety of gift baskets and a large selection of rice, beans and soup mixes. The store also features a bracelet, a backpack bear and a Shining Star bear that tell the recipient that someone in Arkansas will receive a gift of food.

The average income of a Food for Seniors recipient is $79 a month after rent and utilities are paid. Take $10 from your grocery shopping list and send it to your community's senior citizen center and your gift will go a long way in helping a program that offers not just food but social interaction, often for seniors who live alone.

Fight for justice.

Shop for a cause through SERRV (serrv.org) and Ten Thousand Villages (villages.ca), which offer market fair-trade crafts, giving thousands of global artisans the opportunity for self-sustaining income.

The Hunger Site (thehungersite.greatergood.com) has a category called Global Girlfriends, which helps women worldwide gain economic security through their handiwork. Purchase a handmade bracelet for the girls in your life, and let them know this connects them to another girl or woman who now has safe working conditions and a fair wage.

Eat local. Grow local.

A growing trend in food is the locally grown network, which provides an online shopping market that connects local producers to the general public. It's a great way to support local farming operations and cottage industries (butchers, bakers, and yes, candlestick makers!) while eating healthier with what's in season.

Most markets include the option for a gift certificate and/or a contribution to a local food pantry. You can also inquire about how to set up a market in your area. Morrilton, Hot Springs, Hot Springs Village, Conway, Little Rock and North Little Rock have a locally grown network.

Search online for your local market using "locally grown Arkansas" as the key words.