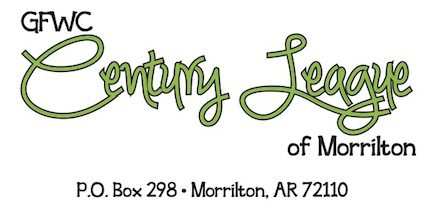 Feb 18, 2013

GFWC Century League plans annual charity ball

The GFWC Century League of Morrilton will host its annual charity ball at 6 p.m. Saturday, March 2.


The black and white ball will include dinner and dancing as the group honors past and present members since it federated in 1983.

The event will be held in the Knights of Columbus Hall at 808 N. Cedar Street in Morrilton.


Tickets for this year's event are available for $40 and can be purchased at Merle Norman & More, The KVOM Studios or from any Century League member.


Local band Relic will perform throughout the evening, a local favorite whose music is both great to dance to and entertaining. Guests are encouraged to wear black and white attire to commemorate 30 delightful years of the club's federation.


A silent auction, raffle and super raffle will take place at the event. Donations for this part of the evening are provided by the Century League as well as local individuals and businesses.


The charity ball is the GFWC Century League of Morrilton's largest annual fundraising event. Proceeds support the club's local scholarship program which assists students from schools throughout Conway County.


For additional information, call 479.264.4332.