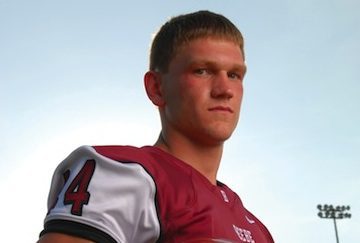 09 Nov

Gann delivers on and off the field

by Donna Lampkin Stephens


Beebe coach John Shannon says Badger senior Bradley Gann exhibits some of the same good qualities on the field that he does off the field, making him not only a good player but a good citizen as well.


Gann, a 6-foot-1, 190-pound linebacker/halfback, is one of the 17 players named to the first 501 Football Team. Their coaches nominated them based on their play and contributions off the field.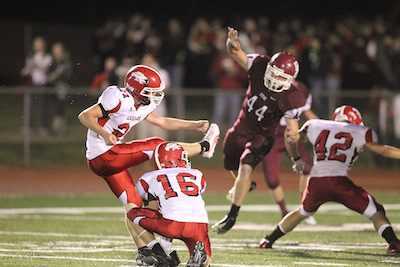 Shannon listed good work ethic and good attitude as among Gann's strengths on the field and off.

"He tries to lead by setting good examples and he listens and learns well," he said of Gann's on-field attributes.

Off-field, "smart, good grades, is open to meeting and talking to people to help them out in school. Honest and trustworthy."

Sounds like a recipe for success.

Gann credits his parents, Chris and Nancy Gann, for much of his outlook on life. Football has been entwined with his life ever since he and his father played when he was little.

"He would tell me his stories," Gann said. "Through football, I've learned about teamwork, how to set goals, how we should take on struggles. Really, how to look at life."

Shannon said Gann's sportsmanship qualities include "responsible, supportive, can be counted on, trustworthy, leader, good teammate, listens to others, sets good examples."

Gann started playing football as a seventh grader in Beebe. His older brother, Chad, 21, played football until his freshman year; younger brother Daniel, 15, is a sophomore defensive tackle for the Badgers this season.
Gann joined his father and brothers as they helped clean up their community from last spring's storms.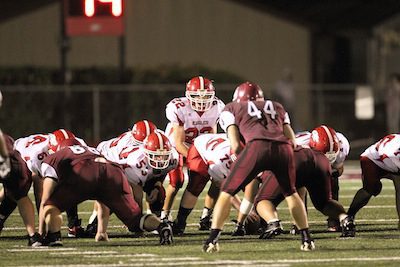 "My dad's always been the type that if somebody needs help, you stop and help them," he said. "We picked up trash, cut up limbs, did whatever we needed to do."

The Badgers are headed to the postseason again after a first-round loss to Alma last year. Gann said his senior season had been a good one.

"We've beat a lot of great teams," he said, but he was a bit chagrined at a loss to Greene County Tech.
His goal is to earn all-conference honors — and he hopes for all-state recognition — as well as for the team to go further in the playoffs than last year.

Gann belongs to Beebe's Fellowship of Christian Athletes organization and is an A-B student. Shannon said he helped other students with problems, made good decisions, worked hard and participated in class discussions.

"He is friendly and accepts everyone as a friend," Shannon said. "The team elected him as a leader for the team's leadership program."

Gann works several nights a week as a stocker at Knight's Grocery in Beebe.

He will join the Badger wrestling team as a senior after finishing fifth in his weight class as a sophomore. Bad knees kept him from wrestling last year. He also plans to join the track team as a shot putter next spring.
He said he enjoyed wrestling because of its competitive nature and the challenge.

He hopes to play football at the University of Central Arkansas next year and said he was thinking about pursuing education/coaching as a career.

"I just want to stay around football," he said. "I like little kids, too."

He said he was excited to be a part of the first 501 Football Team.

"I was at work and my mom called and told me," he said of his notification. "I'm excited just being a part of the team and hopefully trying to lead everybody."