01 Jun 2021

Fun to the last crumb

By Don Bingham

My wife and I were searching for a close-by, short-term outing for a relaxing change of pace. The first time we visited The Humble Crumb was a Saturday morning – the idea came from a student in one of my public relations classes. What we found was worth sharing with our readers, and we highly recommend your visiting this delightfully charming oasis. The Humble Crumb is located at 110 Loop Road in Sherwood. The first time we visited the restaurant, we drove from Conway in 40 minutes, taking the back roads for the scenic route. The second time, we drove Interstate 40 to the John F. Kennedy Exit in North Little Rock, and then made only one turn into a packed parking lot and a bright cheery atmosphere at The Humble Crumb.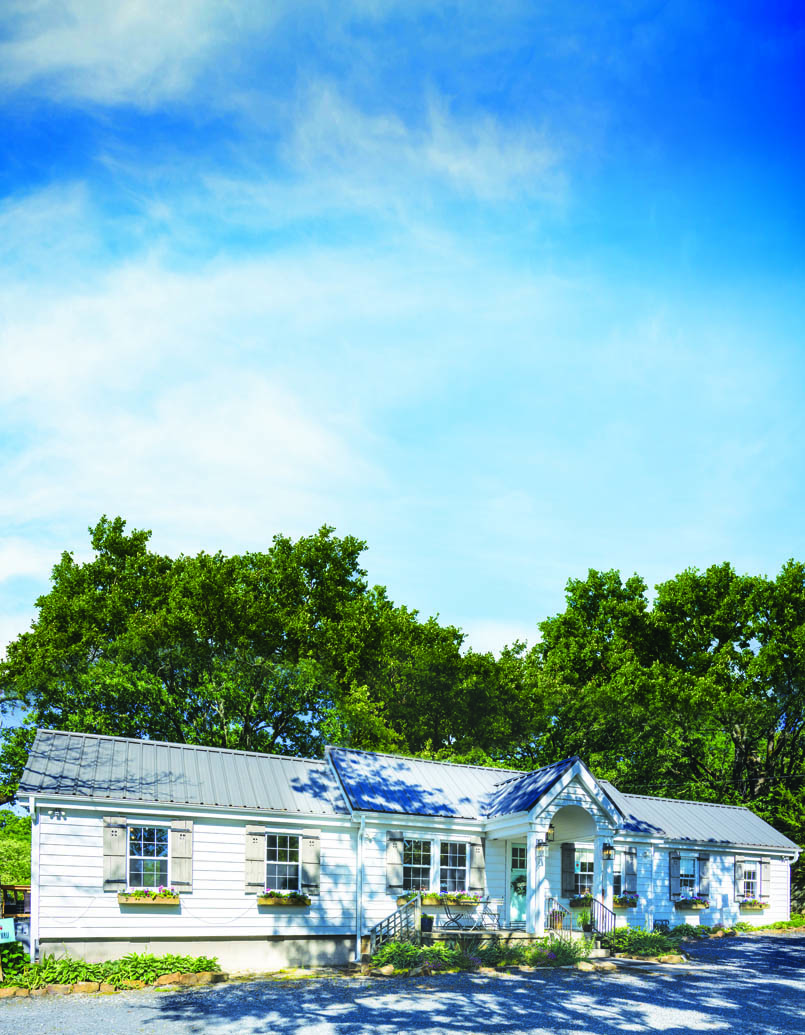 The Humble Crumb is a combination of tearoom, restaurant, meeting place, carry-out, drive-through, gift shop, and more! The co-owners are Ruth and Betsy Peters – Ruth is Betsy's mother-in-law. This delightfully quaint tearoom is in an older home with exposed beams and an atmosphere that projects warmth, caring, and a totally welcoming atmosphere. They are only open Thursday through Saturday and are consistently busy – the ordering line moves quickly – but the point is to come and enjoy, not to be rushed. There is a breakfast and lunch menu with plenty of choices for any diet. You must consider the quiche with the grits crust. They are known for their cinnamon rolls and have served thousands since their humble beginning of serving them at the local farmers market 10 years ago. From 6 a.m. to 1 p.m., you can enjoy the atmosphere or order online at www.humblecrumbbakery.com.
In case you are interested (which, of course, we are), every first Tuesday of every month, you can visit for tea at The Humble Crumb! Call for reservations for your choice of High Tea, Afternoon Tea, Humble Tea, Crumb Tea, Cream Tea, and Children's Tea with offerings such as assorted scones and tea sandwiches, soup of the day, mini pastries, chicken salad, assorted desserts, clotted cream, lemon curd and homemade jam. Each of their tea options come with a personalized pot of tea of your choice.
See page 30 for the Humble Crumb's scrumptious Carmelita Bars and visit 501lifemag.com for additional recipies to enjoy. If you are interested in more information regarding the name of this hidden gem, you might read the account of the Syrophoenician woman in Mark 7:24-30 and Matthew 15:21-28.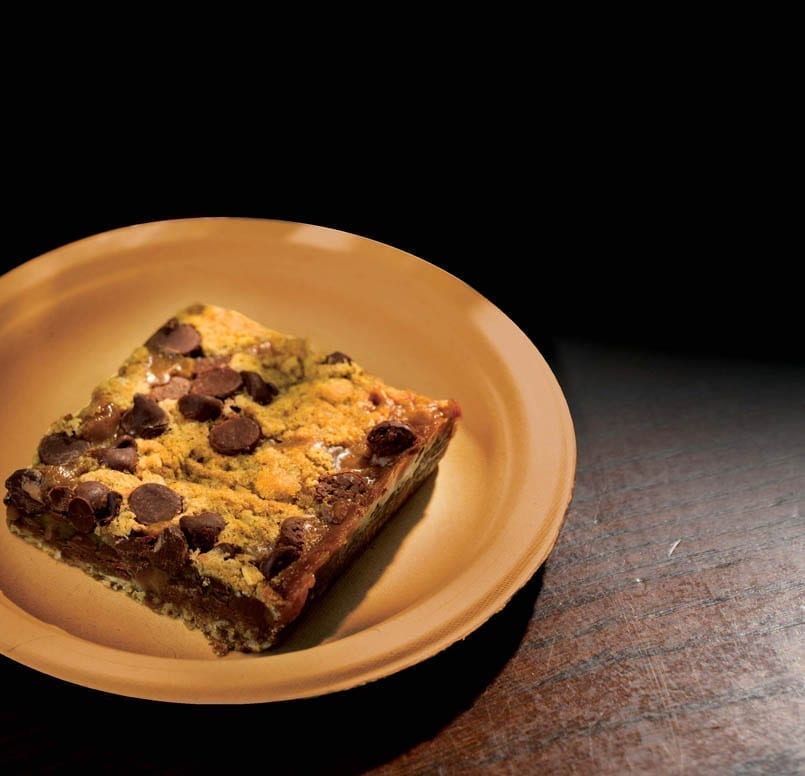 The Humble Crumb Carmelita Bar
3/4 cup butter, melted
3/4 cup light brown sugar, packed
1 Tbsp vanilla extract
1 cup all-purpose flour
1 cup old-fashioned oats
1 tsp baking soda
Pinch of salt
35 caramel squares, unwrapped (of 1 bag caramel bits)
1/2 cup heavy cream
1/2 tsp salt
1 cup semi-sweet
chocolate chips
• Preheat the oven to 350 degrees. Line an 8X8-inch pan with aluminum foil and spray with cooking spray. Lining your pan is highly recommended for ease of cleanup due to the stickiness of the caramel.
• In a large, microwave-safe mixing bowl, add the butter and heat on high power to melt about 90 seconds.
• Add the brown sugar and vanilla, and whisk until smooth.
• Add the flour, oats, baking soda, and pinch of salt, then stir until combined. The mixture will be quite thick.
• Add half of the mixture to the prepared pan, and smooth it with a spatula or the back of a spoon to create an even, smooth, flat layer; set the remainder aside.
• Bake for 10 minutes. While it bakes, make the caramel sauce.
• In a large, microwave-safe bowl, combine the caramels and heavy cream and heat on high power in 60-second bursts to melt the caramels, stirring after each burst. It will likely take about 4-5 minutes to melt. Heat until mixture can be stirred smoothly. Alternatively, combine caramels and cream in a medium saucepan and heat over medium-low heat to melt, stirring nearly continuously, until mixture can be stirred smooth Optionally, stir in 1/2 tsp. salt, or to taste, for salted caramel sauce; set the sauce aside.
• After 10 minutes, remove the pan from the oven and sprinkle evenly with the chocolate.
• Slowly and evenly pour the caramel sauce over the chocolate.
• Evenly crumble the reserved oatmeal and brown sugar mixture over the top.
• Return the pan to the oven and bake for about 15 minutes, or until the edges are lightly browned.
• Allow the bars to cool completely in the pan before removing and slicing. This can take up to 3-4 hours.
Strawberry Muffins
3 cups flour
2 cups sugar
1 ½ Tbsp. baking powder
¾ tsp. salt
¾ cup vegetable oil
1 ½ cups strawberry puree
1 tsp. lemon juice
4 eggs, beaten
3-5 strawberries, cut into small pieces
Preheat the oven to 325 degrees. Line one muffin pan with papers.
In a large bowl, whisk to combine the flour, sugar, baking powder, and salt. Set aside.
Mix the vegetable oil, strawberry puree, vanilla, and lemon juice. Then add the eggs.
Pour wet into dry ingredients. Fold them together. Once the batter is smooth, do not continue mixing so the gluten does not over-develop.
Fill muffins up to the top of the paper.
Bake for 25-30 minutes, or until the tops are firm to the touch and the cake is cooked through.
Coconut Almond Granola
3 cups whole almonds, divided
9 cups old-fashioned oats
1 ½ tsp. salt
1 cup brown sugar
1 cup honey
9 Tbsp coconut oil
1 tsp vanilla extract
1 tsp almond extract
Preheat the oven to 350 degrees.
In a food processor or blender, pulse half of the almonds until they are very finely chopped. Pour them into a large bowl. Then chop the other half of the almonds coarsely and pour them into the same bowl.
Pour the oats, salt, and brown sugar into the bowl with the almonds and stir to combine.
In a small microwavable bowl, combine the honey and coconut oil, and heat for 40 seconds. Stir to dissolve the coconut oil and add the vanilla and almond extracts.
Pour the honey mixture over the oats and stir so that they are evenly coated.
Pour the oat mixture evenly onto a parchment-lined baking sheet.
Bake for 5 minutes and then stir and spread back to an even layer. Return to the oven for another 5-10 minutes or until golden brown around the edges.
Pour the granola onto a piece of wax paper to cool. Spread it out into a thin layer – about ½ inch thick.
After it cools completely, break the granola into clusters and store in an airtight container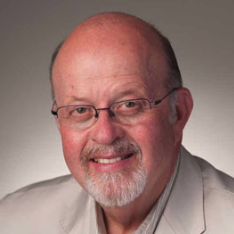 Latest posts by Don Bingham
(see all)