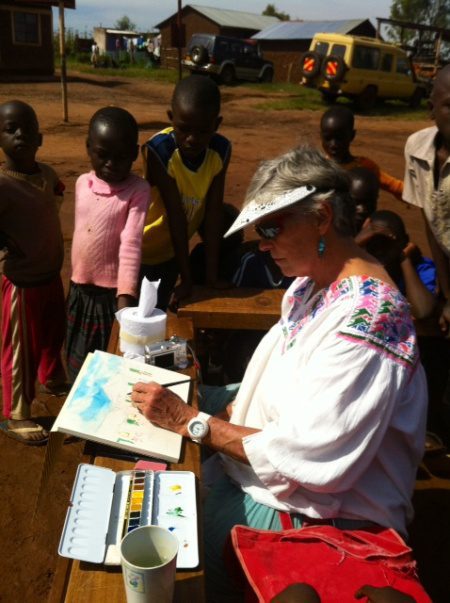 03 Dec 2012

'Fun Raising-Fund Raiser' helps Kitale orphanage

Posted at 10:01 PMh

in

News

Conway artist Sheila Parsons-Talley recently traveled to Africa, producing 33 watercolor paintings for the Chicks for Children Foundation "Fun Raising-Fund Raiser" campaign designed to help children from the Kipsongo Slum.


Shelia and Linda Cooper traveled to Kitale, Kenya, where Sheila painted the watercolors Linda and her husband, Mark, founder and executive director of the Chicks for Children, have used the original paintings to produce cards – 4,000 gift-wrapped packages with 12 cards per package. The cost is $15 per package.


In addition to selling the cards, there will be an auction to sell the original watercolor paintings. Prints will also be available for sale.


The purpose of the fundraiser is two-fold:

Raise funds for the present effort to build a second orphanage for 100 girls who live in the Kipsongo Slum.
Increase awareness and gain new partners for the support of the Seeds Ministries that serve the orphans and widows.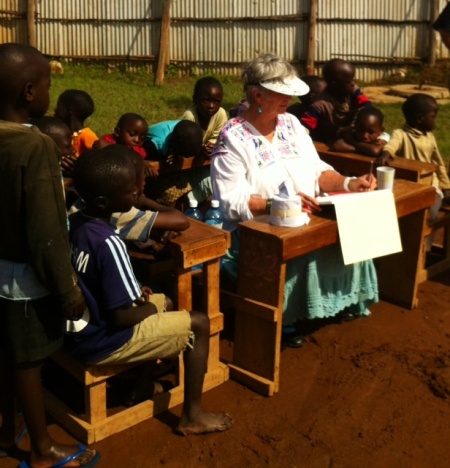 The cards can be for personal use or as a gift for family and friends.

To order, visit chicksforchildren.org. Orders can also be mailed, along with payment, to Chicks for Children Foundation, Inc., P. O. Box 10753, Conway, AR 72034 or to Mark Cooper at 37 White Oak Drive, Conway.