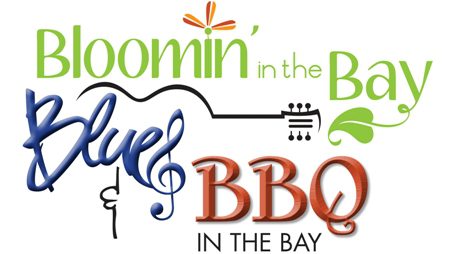 08 May 2017

Fun festivities at Fairfield Bay

Posted at 1:16 PMh

in

News

A variety of family-friendly events are on tap in May at Fairfield Bay.


Two outdoor celebrations are planned Saturday, May 13 – Bloomin' in the Bay and Blues & BBQ – in Ed Leamon Park. The Third Annual BayFest Street Festival will wrap the May festivities on Saturday, May 27.


Bloomin' in the Bay


A celebration of spring, Bloomin' in the Bay features the very popular 14th Annual Van Buren County Master Gardeners Plant Sale. The event is planned 8 a.m. to 1 p.m. Saturday, May 13.


"The Master Gardeners are really excited for this year's event," said MG President Maud Huber. "We've worked really hard to provide beautiful plants, expert tips and lots of options for home gardeners to create their own piece of heaven at home."


The feature presentation is information on Keyhole Gardening, a fun new way to garden in difficult climates. There will also be handmade Mother's Day gifts. "We have a butterfly garden here at Ed Leamon Park and this year for moms, we've made unique ceramic butterflies lighting on a piece of drift wood from our own Greers Ferry Lake. It's a one of a kind piece," Huber said.


Kids will find plenty of games and unique fairy gardens to inspire the imagination.


The self-guided nature hike, which starts in the park, is easy enough for any age.


More than 30 local artisans, unique vendors with handcrafted items and hot-grill fare will fill the park. At the nearby Fairfield Bay Conference and Visitor Center, festival-goers can check out the newest art exhibit, hosted by the North Central Arkansas Foundation for Arts and Education.


Blues & BBQ


From 11 a.m. to 4 p.m. Saturday, May 13, Blues & BBQ will feature the culinary creations of both local and out-of-town chefs, with the best barbecue selected by a panel of judges, and the Sean Sikes Band. There will be a bounce house for the kids and arts and craft vendors.


"There's so much excitement and community support for this festival," said festival chairman Dan Feuer. "The morning is filled with all things bloomin' and the afternoon is all things Blues – including a family friendly barbecue competition that's sure to please even the toughest connoisseur's taste buds. Come out and join in."


For those with a love for classic cars, the Cruzin' the Bay Car Show and Shine will be hosted by the Fairfield Bay Chamber of Commerce, with a 50/50 raffle, prizes and other giveaways. The car show will be held in the Village Mall parking lot, near the clock tower, from 9 a.m. to 2 p.m.


Also, the nearby Fairfield Bay Library will be having their annual book sale.


For more information on the festivals, contact Feuer at 501.884.6012 or [email protected]. For information on the car show, contact the chamber at 501. 884.3324. For information on staying in Fairfield Bay for the weekend, call 501.884.4202.