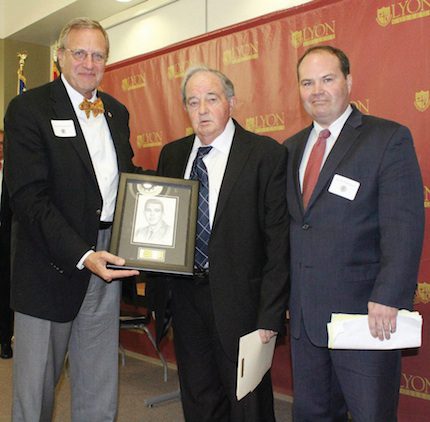 23 Jun 2015

Fun, faith and family

Posted at 8:56 PM

in

Faith

by Susan Harbour


When I think back to the people who helped shape me into the woman, wife and mom I am, I think of the sweet Kanakuk community that still surrounds my family today.

It all started when I was in junior high and my best friend Catherine Biggers invited me to a local program called K-Life, a ministry providing an extension to the Kanakuk summer camps experience. The directors, Beth and Ward Wiebe, were mentors to all of the students involved, and they particularly inspired me.


After that taste of the Kanakuk community, I was ready to plug in and get the full summer camp experience. I attended the Kamp in Branson, Mo., each summer throughout high school. My time taught me so much about Jesus, who He wanted me to be and how He wanted me to live in community with others.


As a mom, I wanted my sons to grow in the same fun, faith and family-filled environment as I did. Placing your children in a supportive, Godly community that challenges them with new experiences is one of the biggest investments you can make in their growing faiths and leadership skills.


For our family, this means carrying on tradition with weeks at Kanakuk. My 10-year-old son Jack will be attending Kamp for his third year this summer, and my 8-year-old son Turner will be attending Kanakuk KampOut! in Little Rock, but he anxiously awaits his first year at overnight Kamp with his older brother next summer.


Each summer has equipped Jack to lead during the school year. Because he has a solid foundation in Christ and Godly community, he is confident to make decisions that reflect that faith.


Investing in your Godly community and growth starts with fun! Both of my boys are athletic, and they love sports! Jack can't wait for the sport clinics at Kanakuk, especially football! The counselors coach and guide Kampers through their time together, instilling good sportsmanship and teamwork all while helping Kampers grow in the sport techniques. There must be hundreds of activities to choose from, so they really get to try new things and grow.


And it is faith that unites the Kanakuk family. The counselors at Kamp are wonderful, loving, encouraging leaders who serve with their Christ-loving hearts. They build confidence in my children and help them to grow into disciples of Christ. Jack has gained another layer to his confident foundation through counselors who recite Bible verses with him during football huddle breaks or at night when Kampers are doing cabin devotional time.


Find mentors for your children who reflect the image of Christ. College students involved in trusted ministries are good Christian mentors for tweens and teens! They can definitely help lead kids into growing relationships with Jesus. There are great programs locally like K-Life in Conway and Searcy (klife.conway.com and klife.searcy.com).


Spiritual training and scripture memorization help us all to renew our minds as God's children and walk in His strength. Jack's faith in God has strengthened through his experiences at Kamp. Because of special Bible verses like "I can do all things through Christ who strengthens me" being chanted at Kamp, he is a more confident child who knows that with God on his side, he can do this!


When Jack comes back home, I can see this come through in how he interacts with his brother and his friends. Jack always refers to the "I'm Third" lifestyle that was instilled in him at Kamp, and we all strive to live with this mindset at home with everyone in our family. I have overheard him reminding his younger brother of what it means on the way home from school, "Turner, it's God first, then you put others second and then you put yourself last." He knows in his heart how God wants us to live our lives, and we try to live it out the best way we can. Keeping your kids in the Word through daily devotionals is such a great way to continue this growth throughout the year.


These Godly friendships don't end when the term is up. It's great for Jack to go back to Kamp each summer and reunite with his best friends from the previous summer, developing lifelong friendships with Christ in the center. Help your children stay invested in Godly friendships, even if they are across states. Jack has stayed in contact with his best Kamp buddy, Tommy, from Austin, Texas, all year long.

They chat with and message each other on their mom's phones and they also like to send each other pictures from their current sports. What a special time for these boys!


I love knowing the depth of the Kanakuk community, and it delights me to know my boys will go to junior high Kamp where Ward and Beth now serve as full time directors. I look forward to seeing how my boys continue to grow in personal faith and confidence as positive role models for Christ.

For information on how you can get involved with Kanakuk summer camps, visit Kanakuk.com. K-Life is an extension of the Kanakuk summer experience that focuses on year-round discipleship of junior high and senior high students through local chapters. Learn about 501-based chapters at klife.conway.com and klife.searcy.com.