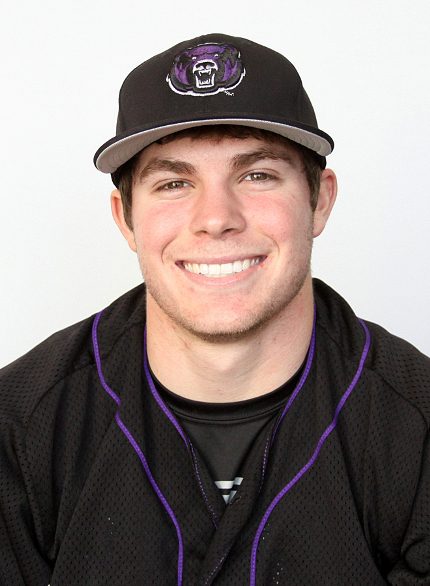 05 Jun 2013

From Conway Cats to UCA Bears

by Donna Lampkin Stephens


From teammates on a 9-year-old squad, three Conway baseball players are now on the roster for a University of Central Arkansas team that saw its season end Monday in the final of the Starkville Regional of the NCAA Tournament.
Bo Stitch, a 6-2, 180-pound redshirt freshman right-handed pitcher; Connor McClain, a 6-1, 205-pound sophomore right-handed pitcher; and Nick Rougeau, a 5-10, 170-pound sophomore outfielder, began playing organized baseball together as 9-year-olds, eventually moving up to play for the Conway Cats, a United States Specialty Sports Association team, for five summers. Their final year together, when they were 15, they won the state championship before moving on to different high school programs.

McClain played for Conway High; Stitch was at Bryant until his junior year, when he rejoined McClain. They helped the Wampus Cats to the 2011 Class 7A state championship; McClain was selected tournament MVP. Rougeau played for Little Rock Catholic.
"We've come from playing in the gravel to the boys getting to see what it's like playing in a stadium in front of thousands," said Kerry Stitch, Bo's mother. "Each boy was really wanting to develop himself, but over the years I've seen these kids stay a team, and that's part of what makes this so special."

Bo is 20, so more than half his life has been spent with the remnants of the Conway Cats.

The city of Conway has come a long way since then regarding youth baseball and other sports, Kerry Stitch said, but when Bo was 9, there weren't readily available opportunities such as what she and her husband wanted for their son.

Dads Pat Moon, Lance Lefler and Mark Stitch were the official coaches for the newly organized team, she said, but many more people were actively involved as well.
"Lots of different individuals helped in different capacities," she said. "People would take it upon themselves to be the grounds crew or organize or do whatever needed to be done. At that time, it was all very new, and we were trying to explore what would be a great experience for the kids."

She said the team played up a year that first season, facing off against 10-year-olds that first summer. Over the years, the boys, their teammates and families traveled around "just like a band of traveling gypsies."
"In the beginning the focus was on this being a big learning experience for the boys, not 100 percent on what this can do for us next year," she said. "It was 100 percent what can we do for these boys' character — how is this going to help them 20 years from now, not just next season?

"That was the unique thing that was formed."

And all these years later, through a special season at UCA, the bond remains.