Sep 24, 2019

Friends of the Animals: Maumelle group helps furry friends find a home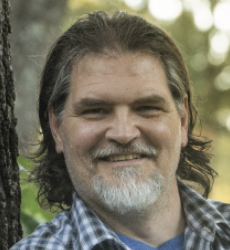 Latest posts by Dwain Hebda
(see all)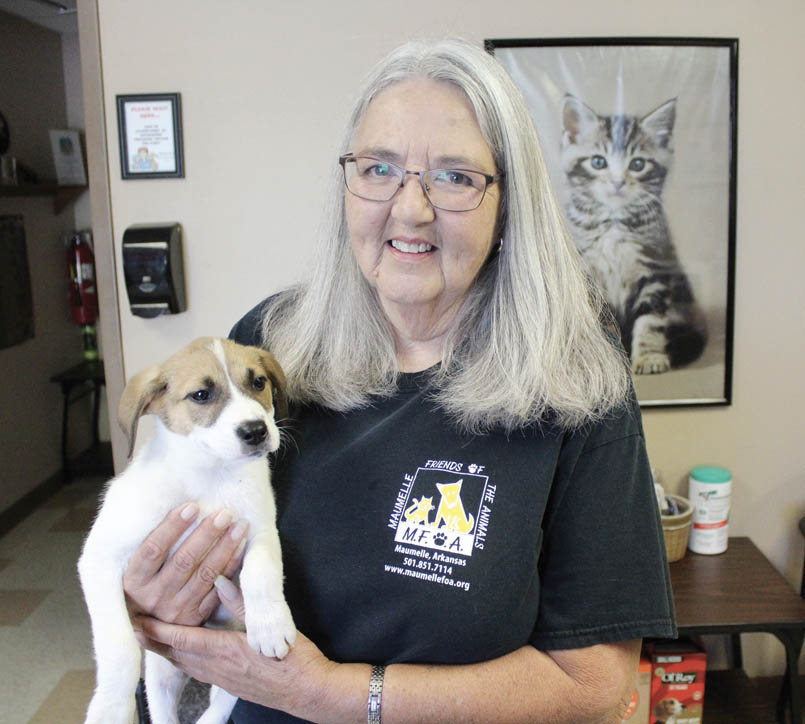 When Jean Lewis moved to Maumelle six years ago, she brought with her two dogs and a desire to get involved in the community. A chance encounter with a neighbor brought those two elements of her life together in a way she couldn't imagine.
"[My dogs] happened to get out of my fence and somebody called me because they had tags on them with their name and address," she said. "I was at work at the time and went to go pick them up, and when I did this particular person said, 'I volunteer with Maumelle Friends of the Animals', and he started telling me about it."
Intrigued, Lewis accepted an invitation to the group's monthly meeting and the rest is history. 
"I was hooked," said Lewis, now the group's president. "This is something that I can do. I love animals, have always loved animals, and it just seemed like the perfect fit for me."
Incorporated in 1992, Maumelle Friends of the Animals is a 100 percent volunteer-driven organization that works in cooperation with Maumelle Animal Services. Specifically, MFTA works to publicize and promote the pets that are up for adoption, as well as performs a variety of behind-the-scenes work to tend to the animals' health.
"We pay for all vetting expenses for any of the animals that are in the shelter," Lewis said. "The animals are vaccinated, spayed or neutered and microchipped prior to being adopted. If any of them have any special illnesses or injuries, we take care of all of that."
In addition, Maumelle Friends of the Animals recruits foster families to help manage shelter numbers as well as providing other services.
"We use our foster homes for any of the animals in the shelter that maybe aren't doing well, they're not adjusting to shelter life, or they are sick and need medicine or observation," Lewis said. "If the shelter gets too crowded, if we're running out of space, we pull animals out of the shelter into foster homes to make more room in the shelter."
To fulfill its mission of finding loving homes for as many pets as possible, the organization spends a lot of time in the community and in the media to publicize available animals.
"We have an adoption event every Saturday at the North Little Rock PetSmart. We're there from about 10:30 a.m. to about 3:15 p.m.," Lewis said, adding they've also done adoption events at local companies, upon request. "We take all of our available cats in private vehicles up there, and we have a transport van that we take all of the dogs up there too."
"We also like to get involved in community events. We're out there when they have the Maumelle Expo and the Bash on the Boulevard or any other community activities that we can attend just so people know who we are."
Lewis, who's retired, is fully engaged in the mission and spends much of her time on this errand or that on behalf of the animals waiting for a home.
"Today I took a dog to the radio station, did our little spot with The Point 94.1," she said. "Then came back to the shelter and today is surgery day. We have a vet who comes in and does all of our spay and neuters for us on Thursday morning and I help up there during surgery."
"Then I left there and I've got some dog food that I'm delivering to one of our dogs that's in foster care. When I finish with that, I'm going to go and pick up a dog that's at the shelter and take it to a possible foster home to do a meet-and-greet with her dog to see if it works out. Every day is like that, pretty much. There's always one thing after the other that needs doing."
Given such a workload, it's easy to see why the group is always actively seeking new members to help grow its ranks. 
Lewis said volunteers are needed to perform clerical duties as well as the animal-facing tasks. Interested individuals can learn more at the group's monthly meeting (every second Tuesday of the month at Beef O'Brady's in Maumelle) or just contact the organization via its Facebook page, by calling 501.851.7114 or emailing [email protected]
As for Lewis, her participation has left a lasting impression in more ways than one. She's grown her own personal pack by two, adopting Huskie/German Shepherd mix Lady and Yorkie poodle mix Willis, both former Maumelle shelter animals. She also fosters pooches waiting for their families.
"I enjoy being with the animals. Most of the time, even when I'm not doing things for Maumelle Friends of the Animals, I am up at the shelter visiting the animals that are in the shelter and doing things for them," she said. "The most rewarding thing is getting the animals adopted into good homes and getting feedback from those homes weeks and months and years later about how much they love their animal and what a wonderful decision it was to adopt.
"That's the most rewarding thing, knowing that you've gone from this scared, shy, homeless animal into the perfect forever home."