12 Jan 2022

Freeman, Red Hawks hang tough

By Mark Oliver

In a season of ebbs and flows, Nemo Vista has found a way to win games when it matters the most. With just one senior on its roster, the Red Hawks have set high expectations for each of its underclassmen in order to remain competitive in the ultra-talented Class 4-1A conference.

No problem for versatile junior guard Kylie Freeman.

"We have grown a lot this season," Freeman said. "Last year, we were young, inexperienced and didn't work together well as a team. This year, we've improved our teamwork and communication and it has led to us realizing our potential."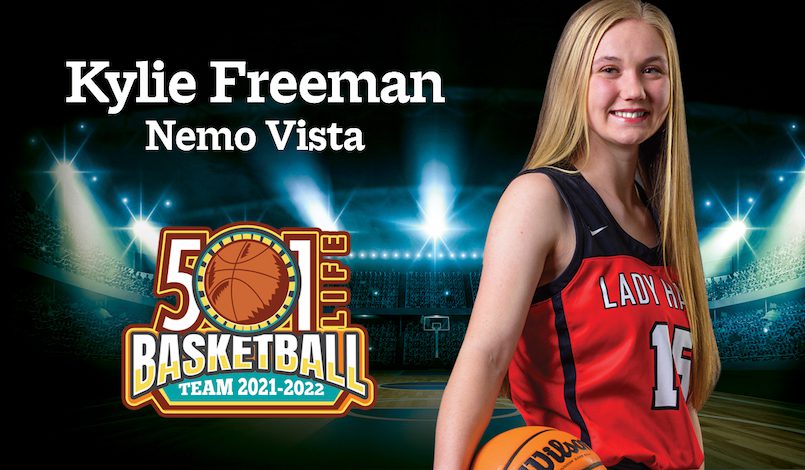 Freeman was selected to this year's 501 Basketball Team — 40 players representing the best the 501 has to offer both on and off the court. The team is sponsored by Velda Luders of Coldwell Banker RPM Group, Moix Equipment and Toy Company, Conway Regional Health System and First Security Bank. The junior was nominated by her head coach, Kyle Paine. 
"Kylie is one of the best players that I have ever had the opportunity to coach," Payne said. "She doesn't care if she scores 10 a night or zero as long as we win the game. She is not afraid to take a charge or be the first to dive on the floor after a loose ball."
With a whatever-it-takes attitude, Freeman is focused on bringing success to Nemo Vista in her final year with the Red Hawks. To achieve the team's goals, the junior understands that improvement begins from within.
"I'm taking basketball more seriously this year than I ever have," Freeman said. "I've realized that I'm capable of performing at a higher level than ever before and my goal is to become that player that my coach cannot afford to take off the floor."
"Kylie is an extremely hard worker and has been since the 7th grade," Payne said. "Most nights, she is assigned to guard the opposing team's best offensive player. Her speed also gets our team out in transition after turnovers."
Hot off one of its biggest wins of the season, Freeman says that Nemo Vista is playing some of its best basketball right now.
"Beating Sacred Heart last week was one of our biggest wins of the season," Freeman said. "When we started hitting shots, we realized that we had the potential to win the game. That got everyone going, putting forth positive effort and hustling. We had never beaten them before and it was definitely a confidence booster for us going forward."
With confidence and positivity flowing, the sky is the limit for Nemo Vista this season.
"My job as a leader is to help keep my teammates positive," Freeman said. "I always try to send my teammates encouraging messages and tips for getting better with dribbling, shooting and other elements of the game. If we maintain positive attitudes and stay coachable, there isn't anything we can't do."
Off the court, Freeman plays softball for Nemo Vista and AAU basketball with RV Heat 17U. The junior is a member of Beta Club, FCA, FFA and gives back to her Center Ridge community by volunteering at peewee basketball games and service in First Baptist Church Center Ridge's youth group.
"Kylie is a leader by example," Payne said. "You can find her every morning waiting for me at 6:30 a.m. to open the gym doors. Kylie is a great student and role model for the younger players and other students in school."
Nemo Vista plays host to Scranton at 5 p.m. on Friday, Jan. 14.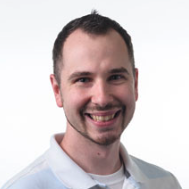 Latest posts by Mark Oliver
(see all)