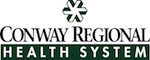 08 Apr 2011

Free women's health fair at Conway Regional April 16

Posted at 9:58 AMh

in

News

CONWAY (Conway Regional Health System) – The 10th annual In Her Honor Women's Health Fair and Forum will be held Saturday, April 16, from 7 a.m. to noon at the Conway Regional Women's Center.

The event is sponsored by the Conway Regional Women's Council and is free and open to women of all ages to learn about advances in women's medicine. Some of the free screenings this year include a clinical breast exam, cholesterol/glucose, blood pressure and posture/balance.

"I am a firm believer in getting regular exams each year," said Lisa Gamble, co-chair of the health fair. "The Women's Health Fair can provide free screenings and other services to women who may not be able to afford them, so this is a great service to our community. It is great to see all the women come out to take advantage of everything the fair has to offer and to promote healthier lives for all of Faulkner County."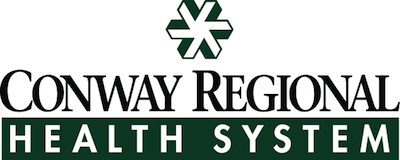 More than 2100 people have attended since the event began in 2002. Gamble is co-chairing the health fair with Dr. Amanda Bledsoe and has volunteered as a Women's Council member for three years.
Noting that women are "the guiding forces" for family health, Dr. Bledsoe said, "I think our health is so important, and this is a way to reach out to the women in the area and provide them with screenings and information regarding other health issues." Dr. Bledsoe has been a co-chair of the health fair for the past three years.
"The women's health fair is a wonderful opportunity for our community to receive free screenings for breast exams, bone density, cholesterol and glucose," Gamble said. "The health fair also has seminars throughout the morning on topics concerning women and provides information to help them lead healthier lives."
Free health forums are scheduled as follows:
8 a.m., "Women's Guide to a Healthy Heart-Prevention, Symptoms and Treatment," Stacy Harris, RN, MSN,ANP-BC, Conway Heart Clinic

8:45 a.m., "Personal Training, What's the Big Deal and How Can it Benefit Me?" Lindsy Burks and Robin Dayer, Personal Trainers, Conway Regional Health & Fitness Center

9:30 a.m., "Diabetes: Are You at Risk? What About Your Children?" Rhonda Monfee, RD, CDE, Coordinator of the Conway Regional Diabetes Self-Management Program.

10:30 a.m., "Snoring and Apnea, What Can You Do About it?" Ralph Marrero, MD, Central Arkansas Ear Nose and Throat Clinic.
A number of vendors will also provide free health information.
Admission is free and the doors open at 7 a.m. Early entrance for Women's Council members is 6:30 a.m. Anyone receiving a glucose or cholesterol check should fast for at least six hours prior to the test. Trillium Park is sponsoring a free continental breakfast.