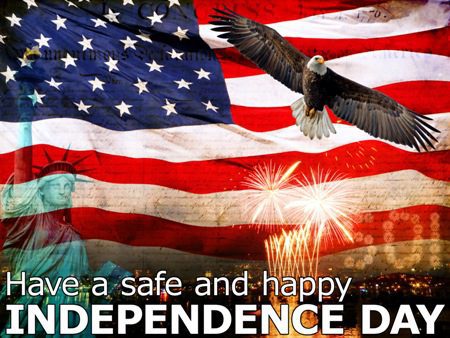 30 Jun 2014

Fourth of July celebrations scheduled in the 501

Posted at 12:36 PMh

in

News

A variety of special events are planned in the 501 to celebrate Independence Day on Friday, July 4.

Maumelle – Fourth Fest will include a parade, festival and fireworks as well as the community's first cardboard boat races.


"Anchors Aweigh" is this year's theme for the Maumelle Fourth of July Parade, planned at 4:30 p.m. beginning at Millwood Circle and Club Manor Drive. Registration is free to enter a float or group in the parade. The grand prize will be a monetary award for "Best Overall Entry." Special awards will also be given.


Rules, judging criteria and forms are posted on maumelleparksandrec.com. Registration forms are also available at the Jess Odom Community Center. The parade is sponsored by the Maumelle Parks and Recreation Department and Peyton Team Realtors (Fred and Mary Peyton and Allison Peyton-Winningham).


A festival will follow at Lake Willastein Park, with vendors, concessions, family fun and games, Jump!Zone inflatables and performances.


The Maumelle Chamber of Commerce is planning its inaugural cardboard boat races at 5:30 p.m. Visit maumellechamber.com for a registration form. Additional information is available by emailing [email protected]. The event will end with a fireworks show at 9:30 p.m.


Petit Jean – Join the Petit Jean State Park staff for an "old-fashioned" celebration with "Fun and Games Day." Numerous family-oriented activities will be offered, including a bicycle parade, contests and water balloon games. Admission is free. For information, contact the park at 501.727.5441 or [email protected].


Conway County – John Neal Rock & Roll will headline the 16th Annual Fabulous Fourth held along the banks of the Arkansas River at Cherokee Park. There will be non-stop music from 5 to 9 p.m., when a spectacular fireworks show will provide a grand finale to the evening. There will be free hot dogs, watermelon, ice tea and lemonade. Henson's Island Snow will provide free snow cones as well.
The community's patriotic spirit will be on display with 200 American flags lining the park and hundreds of red, white and blue helium balloons given away.

There will be organized games for children and a watermelon eating contest for all. In addition, there will be an apple pie bake-off.

Attendees are welcome to bring ice chests, folding chairs and blankets to the Corps of Engineers park; however no personal fireworks will be allowed.

This event is free, thanks to the patriotic contributions of businesses, organizations and individuals who live and serve in Conway County and the surrounding areas. Contact Jessie Gibson at 501.977.4092 or [email protected] for more details, to volunteer or to donate.

Sherwood – The 15th Annual Fourth of July Family Celebration will be held at Sherwood Forest at 1111 W. Maryland Ave. in Sherwood. It will feature patriotic giveaways, entertainment on two stages and a fireworks display at 9 p.m. Admission is free.

For information, call 501.835.8909 or visit cityofsherwood.net.