11 May

Four Bears honored by ASUN

ATLANTA, Ga. – Four players on the University of Central Arkansas softball team were awarded league honors, as announced by the league office Monday afternoon. Second baseman Mary Kate Brown and outfielder Tremere Harris were named to the conference's first team, designated player Jaylee Engelkes was named to the second team and third baseman Kylie Griffin was added to the conference's all-freshman team.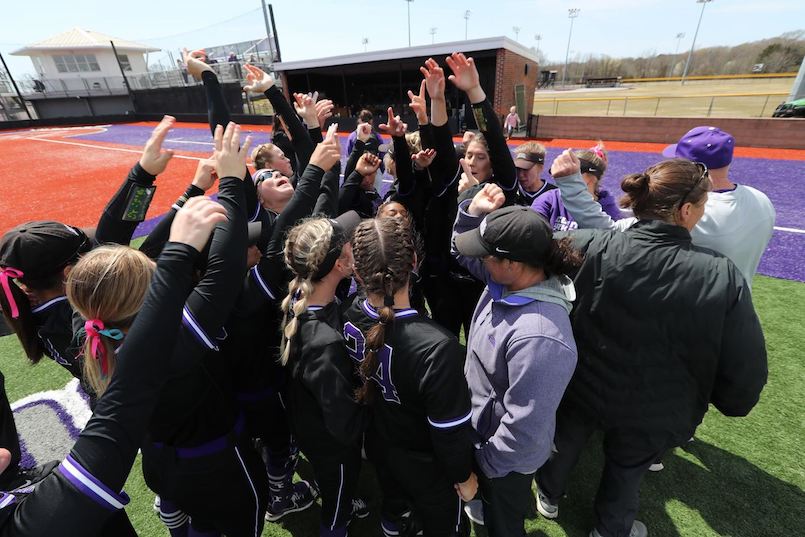 "These four absolutely deserve these honors, they were all huge parts of what we were able to accomplish this season," Head coach Jenny Parsons said. "They've all been major catalysts at the top of the lineup, and we're extremely proud of the way they've led this team."

Brown made the league's top team after a terrific campaign that saw the redshirt sophomore lead the ASUN in RBI with 51 runs batted in. Batting .356 on the season, she ranked fourth in the conference with 58 hits. With runners on third and less than two outs, Brown hit .759 (22-of-29). She had 16 games of multiple hits, 15 games of multiple RBI, and is currently on a 14-game on base streak. Brown has now earned back-to-back all-conference awards, after being All-Southland Second Team a year ago.

Harris led the ASUN in batting average and hits, with a .401 average and 65 hits. She also ranked third in the league with 23 steals in 24 attempts. She was tied for team-lead with 20 multi-hit games and is currently on an 18-game streak of reaching base. Harris added eight doubles and a pair of triples to her ledger, bringing in 25 RBI and drawing 24 walks. She was second in the ASUN with an OBP of .478. Defensively, she held a .985 fielding percentage from her right field spot.

Playing primarily the designated player spot, Engelkes finished fifth in the conference in home runs, blasting 11 on the year. Her 11 homers are tied for the second-most in Central Arkansas history. She also finished sixth in the ASUN with 45 RBI. The redshirt junior showed exemplary patience at the plate, finishing second in the ASUN in walks drawn, taking 33 bases on balls.

Starting all 51 games as a freshman, Griffin hit .333 on the season, with four doubles and two triples, bringing in 9 RBI. In 150 at bats, struck out just 13 times, less than 10 percent of the time. She tallied 13 games of multiple hits, with four games of multiple RBI. Griffin put together a nine-game hitting streak through the first half of April, logging hits in games against North Florida, Arkansas, Bellarmine and EKU. Holding down the third base spot, she was perfect in her fielding opportunities, successfully converting on all 81 fielding chances.

The group claims the first awards for Central Arkansas as members of the ASUN. These student-athletes helped the Bears earn the second seed in the ASUN Championship, capturing a 33-18 record, with a 17-7 record in conference play.