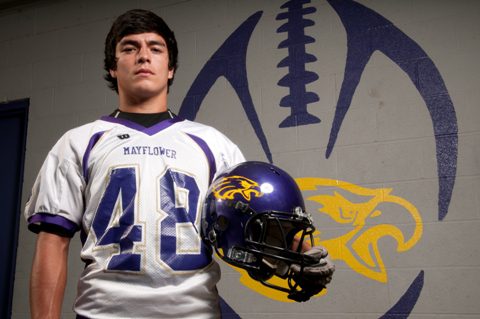 05 Sep 2012

Forrester, Eagles focused on championship goals

by Levi Gilbert


Brandon Forrester radiates confidence, and it's highly contagious.

The Mayflower senior was selected to the 2012 501 Football Team — 20 players representing all 11 counties in the 501. The team boasts the best the 501 has to offer both on and off the field.


"Brandon brings energy and excitement to the team," Mayflower Coach Jed Davis said. "Last fall he was our defensive player of the year, an all-conference player and a leader on the tackle chart. He is one of our leaders."


Forrester plays on both sides of the ball for the Eagles (1-0) at receiver and linebacker, but his focus on the field is on the defensive side of the ball.


"I like hitting people; defense is my main thing," Forrester said. "The teamwork we have on defense — it builds character!"


Forrester is a three-year starter on defense. He started at safety as a sophomore, and his high school football career started with a highlight.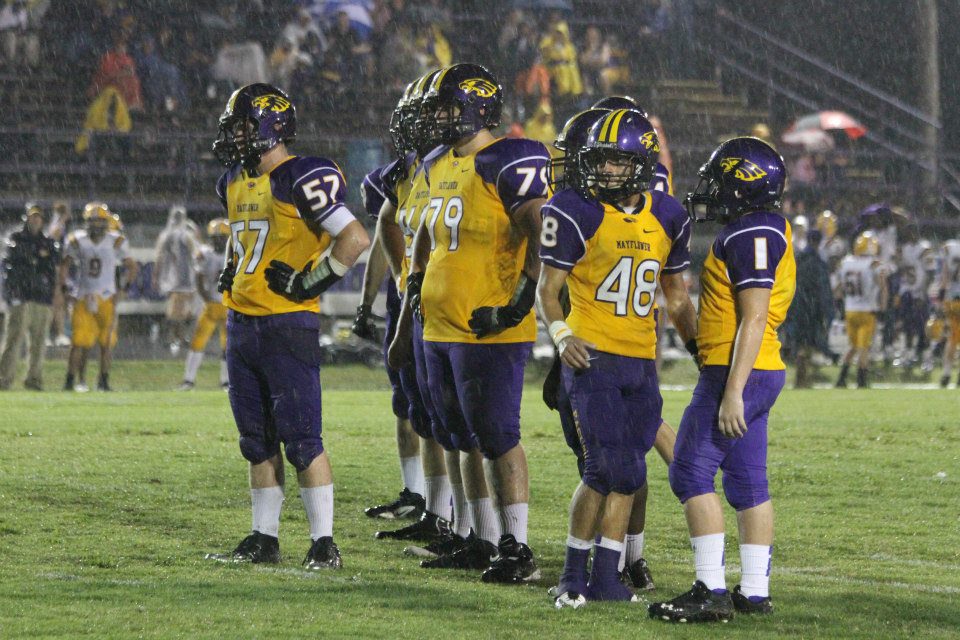 "My first game as a sophomore, I stepped on a senior high field for the first time and got my first interception," Forrester said. "Starting at safety as a sophomore and getting that pick on my first one out, I was pretty excited. I got it back about 15 yards before they caught up to me."

Forrester is not only a leader on the field, but a leader off as well. He's involved with Fellowship of Christian Athletes at Mayflower, and he and his teammates were eager to do yard work cleanup in the community after the severe storms that swept through the 501 in April 2011, including being present in Vilonia to help with cleanup after the devastating tornado.

"He's a great kid off the field," Davis said. "He's always helping other students and teachers. He has proven that if you work hard, study and do the right things, you can be successful in the classroom.

"On the field, he is the player that helps the opponent up after a play. He's always looking out for the younger players and leads by example. He is one of the hardest workers on the team and gives his all. I expect him to lead our defense and bring a high energy level to the team."
Forrester has no plans to pursue football after high school (he plans to attend college, major in construction and pursue a career in custom aircraft interior design), which gives him a sharp focus on his senior year.

"Everybody wants state. I really believe in my heart that we've got a state championship team this year," Forrester said. "We've got that talent to do it. As far as personal goals go, last year I got all-conference. This year, I'm getting all-state. I'm going to get it."

The Mayflower Eagles beat Dumas, 41-13, last week. This week, the Eagles travel to Dardanelle.