02 Apr 2023

Former participants dive in to save Tadpole Trot

Posted at 11:14 PMh

in

News

By Rita Halter Thomas

Do tadpoles trot? They toadally do in Arkansas. The Tadpole Trot race, for children ages 3–10 years old, takes place every year during the Toad Suck Daze festival in Conway. Last year the trotting tadpoles almost made the endangered list when participation dropped to an all-time low, until one former tadpole trotter jumped into action.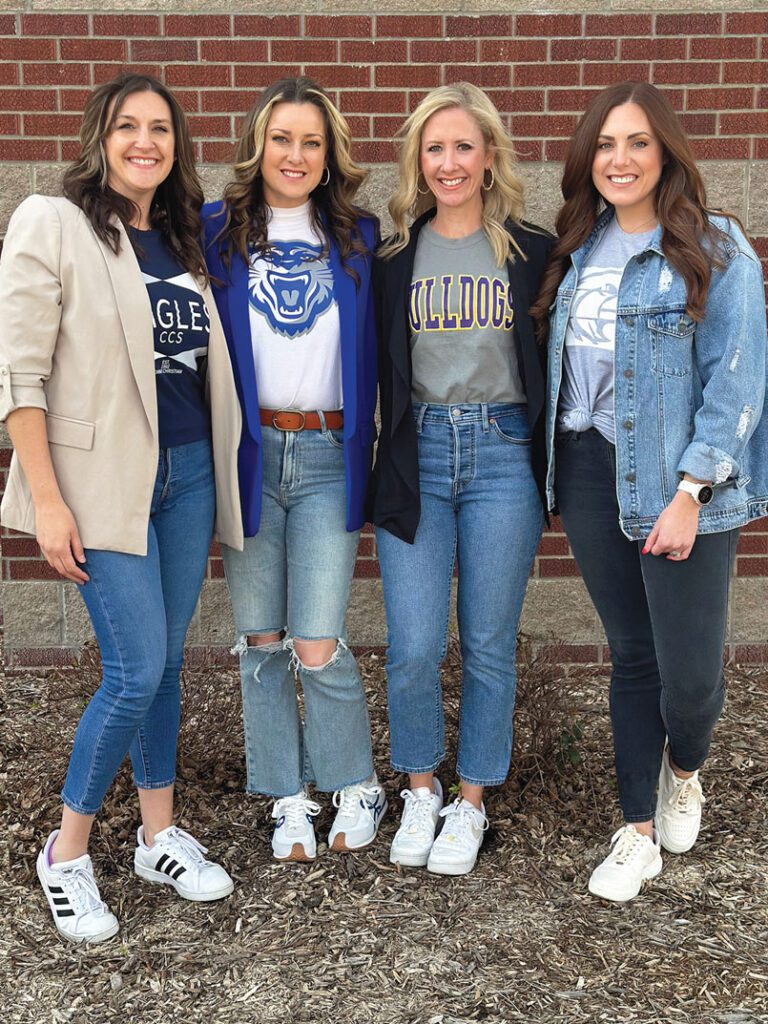 This year Andrea Fournier, a Conway mom of three girls, hopped up to take charge of the event because it meant so much to her as a child.
"I've always loved this race because it helped welcome me to Conway. We moved here when I was six years old, in May. It was one of the first things I did," Andrea said. "I didn't know anybody. There were hundreds of kids out there, so I got to meet so many kids my age, and my mom met other parents. It was our first connection to Conway, and it welcomed us in a good way."
Nostalgia isn't the only reason Andrea jumped in to save the race. "I was able to win second place in my age division, and that gave me a real confidence boost." That confidence jump-started an interest in athletics that eventually sent her to college on an athletic scholarship. The Tadpole Trot was the first athletic event of her young life, and Andrea wants kids today to have that same opportunity.
All three of Andrea's daughters have participated in the event over the years. Bailey, 12, ran and won every year in her age division until she aged out. Harlee, 9, won her age division both years she ran. "Parker is my youngest. She's 4. She ran last year and was just there for the fun," she said.
Andrea's goal is to revive interest in the Tadpole Trot, and to secure a future for it for generations. "My ultimate goal is to see that this event is around so I can watch my grandchildren run in it one day," she said. "And I want that for other families."
Knowing she was diving into the deep end, Andrea reached out for help. She first called on a friend from high school, Donna Scherrey, whose children go to St. Joseph School. She then recruited her former neighbor Laura Harrell, whose children attend Conway Christian School. From there, another Conway Christian representative, Melody Dundee, jumped on board. Things really started hopping when Centennial Bank came on board as their financial sponsor. This provided the funding for packet materials, advertising, trophies for winners in each age division, and a Toad Suck T-shirt for every participant.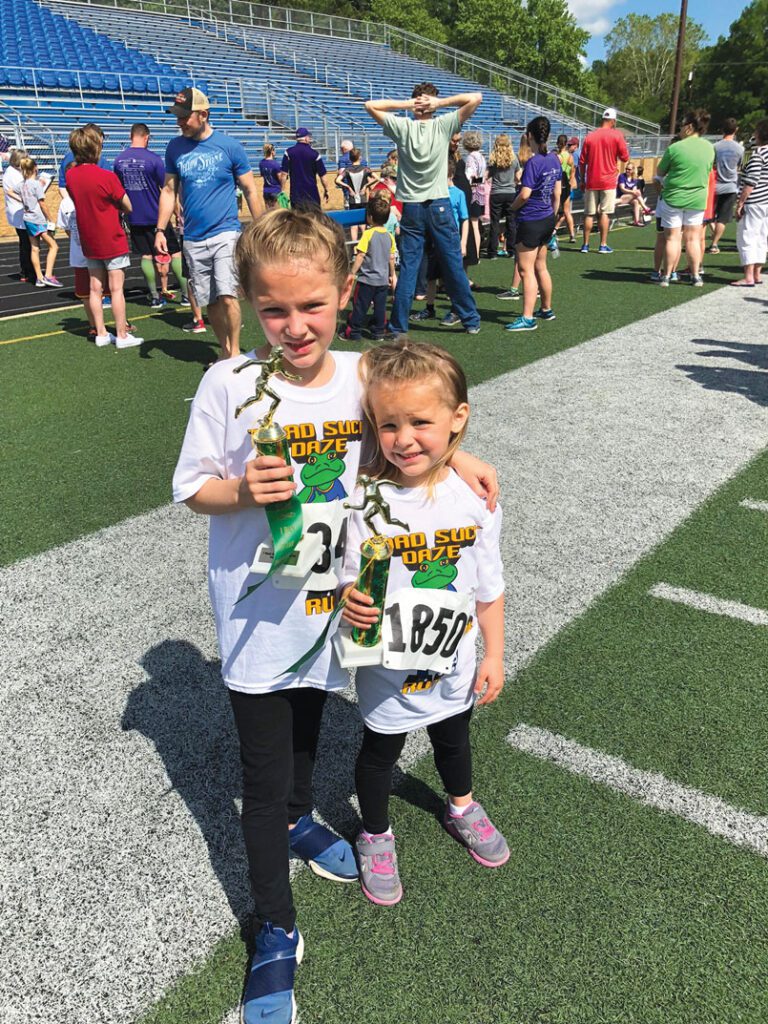 Andrea, a former P.E. teacher at Conway Public Schools, is uniquely positioned to connect with local P.E. teachers, making it easier to reach children and parents with information about the Tadpole Trot. With the biggest leap of their recruitment efforts still ahead of them, the Tadpole Trot has already signed 85 percent of last year's participants, making their goal of 150 kids toadally reachable.
One of the biggest changes this year is moving the Tadpole Trot back to the John McConnell Stadium at Conway High School, and hosting it at 6 p.m. Friday, May 5. Each age and gender has its own division. For example, 3-year-old girls will race, then 3-year-old boys, followed by 4-year-olds and so on. The 3–6-year-olds run a 200-yard dash, which is half a lap around the track. The 7–10-year-olds run a 400-yard dash which is a full lap. "We want as many kids as possible to go home with trophies," Andrea said. "The races go quickly, so we should be done somewhere around 6:45 p.m., and that leaves lots of time for the families to go into town and enjoy Toad Suck Daze."
So, how fast can a tadpole trot? One won't know how fast their tadpole can trot until their tadpole takes part in the Tadpole Trot.
Those aged 3-6 will run a half-track, 200-meter dash and those 7-10 years run the full track, 400-meter dash. For more information or if you have questions, contact Andrea at 479.264.5456. The QR code on the Toad Suck Daze Race advertisement on the following page will take you directly to the Event Registration Page.