22 Dec 2016

Food for thought

by Don Bingham

The holidays were wonderful, but hurried, sometimes stressful and fattening. As the housemaid in the Broadway musical "MAME" proclaimed, "I opened a new window." Many opened a few too many windows and maybe doors, as well, and now is the time to regroup, reflect, restart, refresh, reboot and return to some form of discipline! It does not mean we cannot entertain or enjoy the offerings of the culinary arts. It does, however, encourage us to land on the side of moderation and the need for stress-less preparation and serving.

January is the month to try quietening exercises, spending time alone, reading, looking forward to the new year's goals – checking in on long-range plans and taking care of one's self. One of my workers recently exhorted me with the fact that I was so busy there was not time for a five minute conversation with anyone that was not in the flow of the next event! They were basically correct! That having been said, I look forward to refocusing on those relationships that need a "five minute conversation," slowing down the "monkeys that jump from limb to limb in my mind" and try all the relaxing techniques that are guaranteed to work!


I've enjoyed some of the 2017 suggestions for restart, such as buy a cabin in the woods, purchase a phoneless cord, do a fast from technology for a week, schedule weekly massages, etc. All of these may not be practical, but entertaining!


The following recipes are possible encouragements, comfort foods, time savers, and could be a welcome change from all of the overindulging we may have done during the holiday season.


It's time to dine sensibly again. Be balanced in meals and meal times. I have once again become a regular to the Big and Tall Store – we are personal friends again, which is never a good sign. I am currently facing the "enjoy the holidays" phase, but I feel the winds of the "depressed" phase coming and I know the "temptation to fast until Easter" will follow – so I share with our readers some of our favorite January recipes! As you meditate on your plan of action, these dishes might be an encouragement to you! And, congratulations to those who are still in your favorite "daisy-dukes" and skinny jeans!


Crispy Cheese Wafers


1 pound cheddar or Monterey Jack cheese

Cut cheese into thin slices; place on a Teflon baking sheet. Allow plenty of room for spreading. Bake at 350 degrees for about 30 minutes or until cheese stops bubbling entirely. Time may vary depending on the oven. Remove and cool on waxed paper. Serves 10 -12.

New Orleans
Barbecued Shrimp


1 pound large shrimp, unpeeled
4 ounces bottled Italian dressing
1 tablespoon lemon juice
2 teaspoons black pepper
1/8 teaspoon garlic powder
1 stick butter, or 1/2 stick butter and 1/4 cup olive oil

Wash shrimp and drain well. Melt butter in 1-quart casserole dish. Add all ingredients except shrimp and stir. Add shrimp, stirring gently. Cover and bake in preheated 350 degree oven, stirring occasionally, for 25 to 30 minutes or until shrimp are bright pink. Serve shrimp and sauce in large soup bowls with French bread for dunking. Serves 2.


Greek Salad
(P. Allen Smith)

2 1/2 cups cored and coarsely chopped fresh tomatoes
2 1/2 cups peeled and coarsely chopped English cucumber
1/2 cup diced red bell pepper
1/2 cup pitted Kalamata olives, cut in half
1/2 cup finely diced red onion
5 tablespoons chopped fresh parsley leaves
1/4 cup olive oil
2 tablespoons red wine vinegar
1 teaspoon finely chopped fresh oregano leaves, or 1/2 teaspoon dried
Crumbled feta cheese, to taste

In a large serving bowl, toss all the ingredients together except for the feta. Just before serving, gently mix in the feta.
Makes 6 cups (1 cup per serving).

Bean Soup
(Nancy Bingham)

1 chicken cooked, deboned
1 cup dried beans
5 cups chicken broth
1/2 cup chopped celery
1/2 cup chopped onions
1/2 cup chopped carrots
1 tablespoon chopped fresh parsley
1 bay leaf
1 tablespoon ketchup
1/2 teaspoon dried whole basil
1/2 teaspoon dried whole oregano

Sort and wash beans; place in a large Dutch oven. Cover with water 2 inches above beans, let soak overnight. Drain beans. Combine beans, chicken broth, celery, onions, carrots, parsley and bay leaf, basil and oregano. Bring to a boil. Reduce heat and simmer 45 minutes or until beans are done. Add ketchup and chicken. Cover and simmer for 15 minutes; remove bay leaf. Makes about 6 cups.
---
Recognized throughout the state as an accomplished chef, Don Bingham has authored cookbooks, presented television programs and planned elaborate events. Today, he is the administrator for the Governor's Mansion.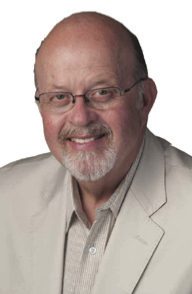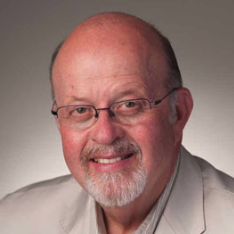 Latest posts by Don Bingham
(see all)