20 Feb 2017

Food for thought

by Don Bingham

The thought of a "bucket list" causes some consternation, in that I don't know when I will have time to make a bucket list, let alone fulfill any such wish list.

I feel I have lived the life of three people already, and though I would desire to "finish strong," a bucket list for me might seem a bit severe to others. At any rate, besides the obvious challenges of wanting to lose a hundred pounds, grow a full head of hair and be a contestant on "Dancing with the Stars," my bucket list is quiet simple. Here are some of the wishes:


1. Sleep through the night.
2. Clean out the garage to fit our two cars at the
same time.
3. Cull the excess book collections.
4. Stop fretting over getting older.
5. Say the right things to our adult children and 11
grandchildren.
6. Restore the relationship casualties I've created
throughout my lifetime.
7. Discover the molecular structure of desserts – free
from carbs, calories, fats, etc.
8. Change the batteries in our clock in the study.
9. Develop a love for yard work.
10. Simplify.


These are just a few things on today's bucket list. I'm sure if the phone, computer, my boss and the demands of the day were not all sounding at the same time, I could compose another bucket list regarding what my aspirations would be; "be still" more often, to pray more, fast more, to eradicate drug and alcohol addiction – and then I'd move on to politics and "world peace." This is not something I can face this morning, however!


Cooking can be therapy for my family! I decided to include some of those recipes that would be on my bucket list to prepare in the foreseeable future. For those who have time to still cook, you may enjoy these as much as we do!

Boterkoek (Dutch Butter Cake)

3 eggs (2 for batter, 1 for later to spread over batter)
2 cups sugar
2 teaspoons almond extract
1 1/3 cups margarine or butter
3 cups flour (can substitute gluten-free flour)
1 1/2 teaspoons baking powder

Preheat oven to 325 degrees. Mix eggs, sugar, almond extract and butter. Add flour and baking powder. Divide batter for 2 large pie plates (greased). Press into pie plates; beat one egg and spread over both — pour off excess. Bake 40 minutes.


Don's Favorite Cheesecake

Cheesecake:
2 pounds cream cheese
1 cup sugar
1 tablespoon cornstarch
1/8 teaspoon salt
1/2 cup sour cream
2 teaspoons lemon juice
1 teaspoon vanilla extract
3 large eggs
1 large egg yolk

Crust:
12 whole graham crackers
5 tablespoons butter, plus extra to grease the pan

Crush graham crackers to coarse meal consistency, add melted butter and mix to moisten. Press into spring form pan. Place graham cracker crust in 325 degree oven and bake until lightly golden. Allow crust to cool before filling with cheesecake batter.

Preheat oven to 350 degrees with a rack in the lower-middle position. Bring cream cheese to room temperature. Combine warmed cream cheese, sugar, cornstarch and salt in a bowl. Mix on medium-low speed until the mixture is creamy, thick-like and no lumps. Add sour cream, lemon juice and vanilla. Mix until combined. Beat in the eggs and yolk, one at a time. Will appear broken at first, but will come together. Pour into cooled crust, spread evenly. (may place spring form pan in bain marie, if desired.) Bake the cheesecake at 350 degrees for 50-60 minutes. Turn off the oven, crack the door open, let the cheesecake cool slowly for 3 hours. Remove from oven, cool, loosen around edges. Chill the cheesecake, uncovered for 4 hours or up to three days. Splenda baking sugar may be substituted; ground almond meal may be substituted for gluten-free.


Dutch Baby

3 eggs
1/2 cup milk, room temperature
1/2 cup sifted bread flour or all-purpose flour*
1/8 teaspoon pure vanilla extract
1/8 teaspoon ground cinnamon
7 teaspoons butter
Freshly-squeezed lemon juice
Powdered sugar

Topping ideas:
Sifted powdered sugar
Fresh applesauce with a dash of cinnamon
Crushed pineapple, drained
Whipped cream and fresh strawberries
Syrups – maple, your favorite fruit syrup or honey
Canned pie filling, cold or warm

Preheat oven to 450 degrees. Place oven rack on the middle rack of oven. Place a large, heavy, ovenproof frying pan, cast iron skillet (10-inch), or a Dutch baby pan, in the oven until hot and sizzling. While pan is heating, prepare batter. In a large bowl, beat eggs until light and frothy; add milk, flour, vanilla extract and cinnamon; beat for 5 minutes more. The batter will be thin, but very smooth and creamy.
Remove skillet from oven; add butter; tilting pan to melt butter and coat skillet. Pour prepared batter into hot skillet, and immediately return the skillet to the oven. Bake approximately 20-25 minutes or until puffed and golden brown. Remove from oven and serve immediately.
*Bread flour is a high-protein flour. The high protein helps the pancake rise. All-purpose flour may be substituted but the results won't be as spectacular.
Source: Don Bingham used this recipe during a class at the Winthrop Rockefeller Institute.

German Chocolate Cake

1 cup butter, softened
1 cup sugar
1 cup firmly packed brown sugar
4 large eggs
2 1/2 cups all-purpose flour
1/4 cup unsweetened cocoa powder
1 teaspoon baking powder
1/2 teaspoon salt
1 1/2 cups half and half
6 ounces German's sweet chocolate, melted

Coconut Pecan Icing:
4 cups chopped toasted pecans
4 cups sweetened flaked coconut
2 (12-ounce) jars of hot caramel topping (Smucker's brand)


In a large bowl, combine pecans, coconut and caramel topping. Beat at medium speed with an electric mixer until well combined.

Preheat oven to 350 degrees. Spray 3 9-inch cake pans with nonstick baking spray, sprinkle with flour.
In a large bowl, beat butter and sugars at medium speed with an electric mixer until fluffy. Add eggs, one at a time, beating well after each addition.
In a medium bowl, combine flour, cocoa powder, baking powder and salt. Gradually add flour mixture to butter mixture, alternately with half and half, beginning and ending with flour mixture. Add melted chocolate, beating to combine. Spoon batter into prepared pans. Bake for 18 to 22 minutes or until a wooden pick inserted in centers comes out clean. Let cool in pans for 10 minutes. Remove from pans, and let cool completely on wire racks.
Spread Coconut Pecan Icing between layers and on top of cake. Garnish with pecan halves and caramel topping, if desired.
Source: Southern Lady magazine.

Cilantro Jalapeno Corn Muffin

Yield: 9-inch by 13-inch pan
12 oz. polenta
12 oz. all-purpose flour
8 oz. sugar
1 tablespoon baking powder
1 tablespoon baking soda
2 1/2 cups buttermilk
6 eggs
8 oz. butter, melted
1 bunch cilantro, chopped
1/4 lb. jalapenos, seeded and chopped
Salt and pepper to taste

Preheat oven to 350 degrees. Sift flour, baking powder and baking soda. Add polenta and sugar. Add wet ingredients, with butter last. Mix until just combined. Fold in cilantro and jalapenos. Butter the bottom and sides of pan. Pour in and bake until golden brown, approximately 20 minutes.
Source: The Mansion chefs prepared this recipe for staff at the Christmas lunch in 2015.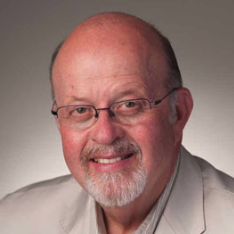 Latest posts by Don Bingham
(see all)